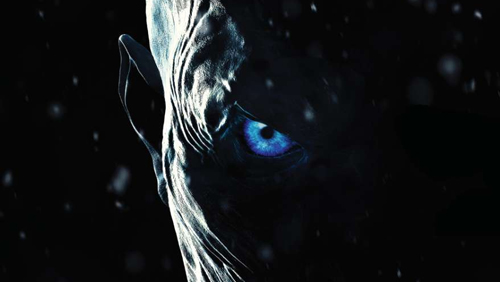 Did you see last week's Game of Thrones? I did. Well I mean, I sort of did. It was a bit dark. And I know it wasn't my TV's fault, because I was watching on a laptop!
As usual, if you haven't seen the episode yet, go turn up your brightness settings, because we're about to get into spoilers.
Now that the first major threat of the series has been taken care of, and we lost my favorite book character (goodbye Dolorous Edd), the odds for the show have been refocused on the final battle for the throne, and we'll take a look on what's on offer at SportsBetting.ag.
First up, we have odds on who will be the first Lannister to die. I've always insisted that I think Cersei (1/2) will live to win the game, and she's middle of the pack here. The favorite to go early is Jamie Lannister (1/2), who survived the Battle of Winterfell against all odds. Tyrion is expected to stick around longer than either (15/4). I like the favorite to go first here.
Looking to the North, we have odds on who will be the first Stark to die. Arya, after having taken care of the Night King, is the favorite (1/1), with Sansa (5/4) and Bran (3/1) not that far behind. I frankly don't expect any of them to die now, but if I had to pick one, it would be Sansa. Give Tyrion another reason to be sad.
The site has lengthy lists of odds for who will die next (the Mountain is favored at 3/1, but I'll go with Podrick at 20/1), who will kill Cersei (Jamie favored at 3/2, but I still like Cersei Lives at 6/1) and who will speak last in the series finale (Samwell Tarly favored at 1/1, I like Tyrion at 6/1). The big odds that matter now though are who will rule at the end.
The updated odds for the final ruler of Westeros still have Jon Snow ahead (5/2) with Tyrion, Sansa coming behind him (5/1). Then things get insane. Gendry (6/1) could reveal his bastard parentage, Daenerys (7/1) could finally take what she believes is rightfully hers, or Bran (8/1) could weird out the whole country with his long staring contests.
Each of those have problems in their own rights, but the biggest is that the current sitting queen, Cersei, is ranked after all of them (9/1). That's insanity, and I'm putting all of my money on that delightfully whacky Lannister and all her mischief.
Comments