The World Poker Tour DeepStacks brand partners with the King's Resort in Rozvadov for WPTDeepStacks Germany, and MILLIONS South America winner, Marty Mathis, wins the PP LIVE Dollar $100,000 promo.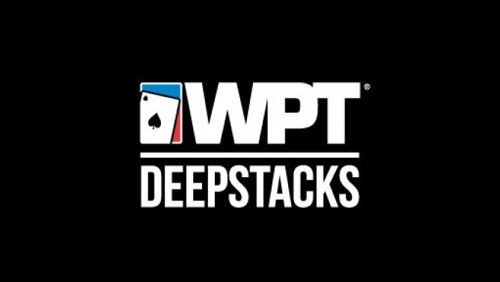 Cable companies are mercenaries, bleeding your bank account and brain dry, as you waste your life sitting in front of the idiot box as plugged-in deodorisers give your liver something to do – and even when they appear to provide you with something for free, there's a catch.
At the beginning of the month, the major players in the industry agreed to give HBO to its Czech Republic customers on a free trial, allowing them the opportunity to watch all seven seasons of Game of Thrones and the season 8 opener.
Opener?
What about the other six episodes!
Who isn't going to sign up after watching Daenerys and Missandei getting their kit off?
Nice move.
In another nice move for the Czech Republic, the World Poker Tour (WPT) has announced a partnership with the King's Resort to host WPTDeepStacks Germany.
The event, scheduled to take place July 11 – 22 will kick-off Season XVIII, by guaranteeing more than €1m in Guarantees, including the €1,500 buy-in, €500,000 WPTDeepStacks Main Event pencilled in for July 19-22.
It will be the first time the WPTDeepStacks has visited this teeny-tiny part of the world, and it's another extension of WPT's partnership with partypoker LIVE.
Hermance Blum, WPT Vice-President Europe called the event a 'ground-breaking moment' in their partnership with King's, and intimated it would be the first of many events.
If you're a partypoker player, then you can buy-in to the event using your partypoker LIVE Dollars. PP Live Dollars is the digital currency you can earn competing in online satellites, usable for live event buy-ins, travel and hotels costs, visa applications, and no doubt, HBO subscriptions so you can watch the end of the greatest television series to hit our screens since Bonanza.
Talking about partypoker LIVE Dollars.
Marty Mathis wins the PP LIVE Dollars Leaderboard promo
When partypoker created PP LIVE Dollars in January 2018, it came attached to the umbilical cord of a $1m PP LIVE Dollars promotion with the 100 people earning the most partypoker cyber bucks carving up that prize.
The person who finished on top of that pile of crocodiles was Marty Mathis, a man who has already turned his investment into liquid cash after winning the MILLIONS South America Main Event for $873,700.
Mathis accumulated a smidgen over $400,000 in PP Live Dollars and has an extra $100,000 for being the main man during the promotion. The Mexican-based US grinder has already pre-registered for all of the 2019 MILLIONS events using his PP Live Dollars, and, as you would expect, is an advocate of the currency.
The MILLIONS Champion's story is even more impressive when you learn how he began building his PP Live Dollar bankroll after the 2018 World Series of Poker (WSOP), at a time when the top two players on the leaderboard had already amassed $150,000 each.
Mathis sat down to speak to partypoker about his win, and you can check out the interview, right here.