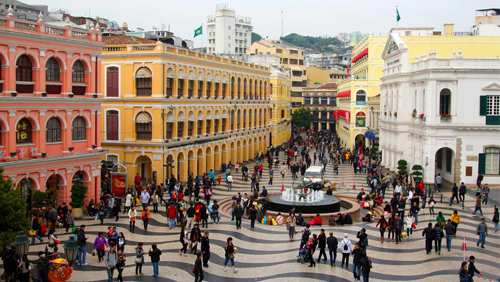 The Tourist Price Index (TPI) in Macau didn't change much between the first quarter of 2018 and the first quarter of 2019. According to data made available by the city's Statistics and Census Service (DSEC) this week, the index, which demonstrates changes in the patterns of purchases of goods and services—excluding gaming—by tourists, only increased by 0.7% between the two quarters.
The DSEC indicated that the uptick was related partially to "higher charges for hotel accommodation and restaurant services." The price indicators for hotels registered an increase of 7.7% year-on-year and food, alcoholic beverages and tobacco increased by almost 3.3%.
According to data published by the Macao Government Tourism Office, based on information provided by the Macau Hotel Association, the average room rate of three- to five-star hotels in the city was about $170.80 in January and February of this year. This reflected a year-on-year increase of about 1.9%.
The price index for the first quarter may have remained relatively flat compared to the same period last year, but it was lower than the last quarter of 2018. Comparing the two quarters, the index dropped 1.4% between the two. Over a 12-month period ending March 31, the index was up only 0.6%. The quarter-over-quarter decline was attributed to a decrease in the sales of accommodations, clothing and footwear.
Overall, the index for the first quarter reflects the changes in hotel pricing, as well as a slight increase in the prices of local foods, and others. The price index of entertainment and cultural activities increased by just under 4%, driven by the sale of certain products, such as fireworks, related to the Lunar New Year celebration.
DSEC explains that the TPI measures the "price change of goods and services purchased by visitors. Sections of TPI goods and services are selected according to the consumption pattern of visitors, namely Food, Alcoholic Beverages & Tobacco; Clothing & Footwear; Accommodation; Restaurant Services; Transport & Communications; Medicine & Personal Goods; Entertainment & Cultural Activities; and Miscellaneous Goods."
Tourism across the quarter fell slightly compared to the same quarter last year, which contributed to the flat TPI, as well. In the casino sector, gross gaming revenue fell 0.4% year-on-year, indicating an overall decline of activity across virtually all markets in the city.
Comments