Having won plenty of concessions for their pay, Macau casino staff are now fighting for their health. The New Macau Gaming Staff Rights Association have delivered a letter to the Labour Affairs Bureau about a recent rubella infection outbreak, reports GGRAsia.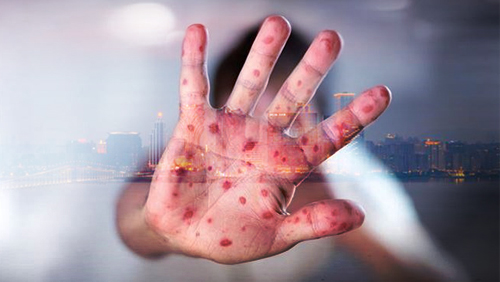 In the first two weeks of April, 12 employees of Macau casinos have come down with rubella. They worked in City of Dreams Cotia and StarWorld Hotel, and represent the majority of rubella cases in Macau this year.
The labour group is now asking Wong Chi Hong, the director of the labour bureau, to press operators to provide disinfectant and to allow staff to wear protective masks while they are working. Cloee Chao, head of the staff rights group, also worried that employees are being encouraged to work while sick, creating an environment where disease can spread more easily. She said:
"Gaming staff don't file for sick leave easily when they suffer from some milder illnesses such as cold, or fever. We are worried some staff might have already contracted a disease like this [rubella] without knowing… and they just came to their workplace as usual. That might cause the virus to spread..,"
The outbreak has been blamed to some degree on staff originating from mainland China, who may not have been vaccinated against the easily preventable disease.
Despite that speculation, Chao also pins responsibility on the resorts for not reinforcing good hygiene in their messaging to employees. "They did not see many reinforced messages or guidance from the properties on how to take some precautionary measures against rubella infection," she said.
Chao admits though that Melco Resorts and Galaxy Entertainment both called on employees to look out for symptoms of rubella and to see a doctor if they were worried they had caught the illness.
Macau's Health Bureau has warned that if this outbreak doesn't get under control soon, it could get much worse. It's estimated that 25% of Macau residents might not be immune to the disease, as the vaccination program against the disease was only introduced in the 1990s.
Comments