The National Immigration Administration in China announced on Tuesday a new policy that should help Chinese mainlanders be able to travel to nearby areas more easily. The policy allows mainland Chinese residents to apply for a passport or other travel documents to visit Macau, Taiwan or Hong Kong without having to waste days traveling in order to submit their applications.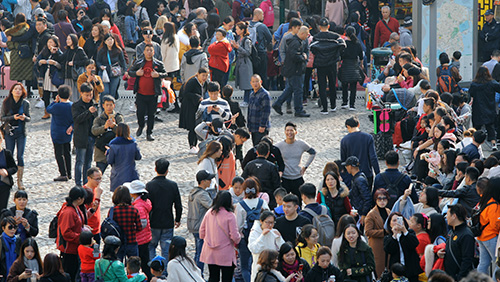 Previously, mainlanders wishing to travel to one of the three areas were required to return to the location where they were officially registered. Now, the application for a passport or the "Exit-entry permit for traveling to and from Hong Kong and Macau," or the similar permit to travel to and from Taiwan, can be submitted in the mainland city where they currently reside.
China has seen a significant amount of internal migration over the past couple of years, with many residents leaving their registered cities to work elsewhere. Millions of Chinese nationals are now "displaced" in this manner, and this causes complications when trying to access government migration services due to the way the laws have been structured.
According to officials with the National Immigration Administration, over 21 million Chinese mainlanders will most likely take advantage of the new rules this year, applying for travel permits where they live and not where they're registered.
The policy change doesn't just give the mainlanders the ability to save time. According to Chinese media outlets, it could also help them save a combined $2.98 billion a year in aggregated domestic travel costs associated with having to return to their places of registration in order to apply for the permits.
Travelers who will be visiting one of the three cities have another way to expedite their paperwork submissions. Immigration officials noted on Tuesday that those who will be traveling as part of a group will be able to apply for the tourist visa via automated machines.
China first implemented a change to allow group travelers to apply for travel permits in the cities where they live—not in their registered locations—in September 2018. The new policy is an extension of that change.
Mainland Chinese comprise the bulk of the visitation to Macau. This year has not been the exception, with 73% of the visitation over January and February coming from the mainland.
Comments