The Latvian, Vitalijs Zavorotnijs, has won the record-breaking World Poker Tour Barcelona Main Event beating 1,227-entrants to bank the €600,000 first prize as the partnership of partypoker and the WPT crush the €3m guarantee.
Vitalijs Zavorotnijs has taken a hit of the poker bong.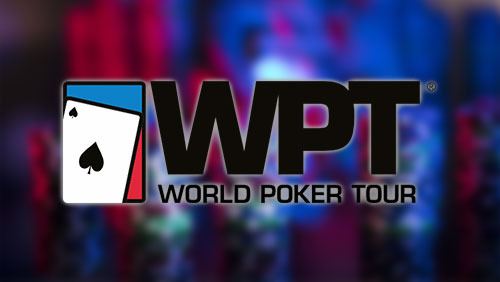 It feels good, damn good, and he will want some more.
At the start of the year, Zavorotnijs won the €1,100 No-Limit Hold'em King's of Tallinn Main Event in the Olympic Park Casino in Tallinn, Estonia, beating 375-entrants to capturing the €85,300 first prize.
Then yesterday, the former professional volleyball player won the World Poker Tour (WPT) Barcelona Main Event.
Suck.
Hit.
Boom.
The €3,300 buy-in WPT Barcelona Main Event was the first opportunity for partypoker to show Adam Pliska and the crew how effective they could be at inflating the field in this booming part of the world, and they didn't disappoint.
1,227-entrants created a prize pool that beat the €3m Guarantee by €570,570 making it the largest WPT field in the history of holding tournaments in the Catalan capital.
The beauty of holding a poker tournament on European cement is sometimes you get a table of six different nationalities pulled together through a game of cards.
Final Table Seat Draw
Seat 1: Eric Sfez (France) – 10,265,000
Seat 2: Alain Zeidan (Lebanon) – 1,975,000
Seat 3: Vitalijs Zavorotnijs (Latvia) – 10,635,000
Seat 4: Boris Kolev (Bulgaria) – 5,025,000
Seat 5: Jerry Odeen (Sweden) – 2,605,000
Seat 6: Niko Koop (Austria) – 6,305,000
The first player to head home with a clock-face haunting his nightmares was Alain Zeidan. With blinds at 60k/120k/120k Boris Kolev opened to 250,000 from the first position, Niko Koop called in the cutoff, and Zeidan moved all-in from 1,300,000 in the small blind. Vitalijs Zavorotnijs peeked at his cards from the big blind, and called, as did Kolev; Koop folded.
Flop: Qd5h2s
Both players checked.
Turn: 3d
Zavorotnijs checked and then folded after Kolev bet 850,000. Kolev showed pocket queens for top set, and Zeidan was drawing dead with pocket nines, good enough for a sixth-place finish worth €120,000.
Jerry Odeen fell in the fifth spot.
With blinds at 75k/150k/150k, Zavorotnijs opened to 400,000 from the button, Kolev called in the small blind, and Odeen moved all-in for 975,000 in the big blind – both opponents called, and checked to the river on a Kc9s4s6s8d board and Kolev's pocket tens was good enough to send Odeen and his QdJc hurtling over the rail.
Then a critical moment as Zavorotnijs doubled through Niko Koop when all-in for his tournament life.
The play remained at the same level when Zavorotnijs opened to 325,000 holding Jc9c, and Koop called with Td8s in the big blind. The pair were soon staring at the Tc8c3s flop with Zavorotnijs holding an open-ended straight draw, and behind Koop's top two pair hand. Koop checked, Zavorotnijs bet 325,000, Koop check-raised to 1,100,000, and Zavorotnijs called. The turn was the 3h, Koop wagered 1,500,000, and Zavorotnijs called. The final card was the 7h, giving Zavorotnijs the nuts. Koop checked, Zavorotnijs moved all-in, and Koop called.
That hand reduced Koop to the role of short-stack, and it was one he didn't hold for long.
In the same level, Kolev opened to 400,000 holding AdQs, Koop moved all-in holding AhQc, and Zavorotnijs moved all-in from the big blind holding pocket tens forcing Kolev to fold. The pair raced, and Koop ended up with a decent looking €215,000 consolation prize.
We had a confirmed heads-up lineup in Level 34 when with blinds at 100k/200k/200k, Kolev opened the button to 400,000 holding As3d, Eric Sfez moved all-in from the small blind for 3,600,000 holding Ah9c, Zavorotnijs called in the big blind armed with AdKh, and Kolev folded. Zavorotnijs flopped a second king on the flop, and he needed it after Sfez found a second nine on the turn. There was no third nine on the river, and Zavorotnijs took more than a 3:1 chip lead into the final phase of WPT Barcelona.
The pair took a break for 30-minutes before the duel began.
Kolev won the first hand.
It was his only winning hand.
Zavorotnijs opened to 425,000 holding Ks9s, Kolev three-bet to 1,700,000 holding AdQc, and Zavorotnijs called. The flop rained down QsJc4h extending Kolev's lead, and he bet 1,200,000; Zavorotnijs called. The 7s on the turn gave Zavorotnijs a flush draw to go with his gutshot, and it proved enough for the Latvian who called Kolev's 5,700,000 jam. The 2s filled Zavorotnijs up in more ways than one, and the WPT Champions Club had a new member from Latvia.
The victory was Zavorotnijs' fifth of his nine-year career, and he has now earned $1,011,689 playing live tournaments. Until this year, his previous best score was one of his first when he finished runner-up to Kaspar Olesen in a $550 buy-in event at The Venetian in Las Vegas for $42,722.
Here are the final table results:
Final Table Results
1. Vitalijs Zavorotnijs – €600,000
2. Boris Kolev – €375,000
3. Eric Sfez – €281,570
4. Niko Koop – €215,000
5. Jerry Odeen – €160,000
6. Alain Seidan – €120,000
Three other poker gymnasts who tumbled deep into this one were the talented UK star, Martins Adeniya (7th), WPT Champions Club member, Marcin Wydrowski (17th), and the former partypoker MILLIONS UK winner, Ioannis Angelou-Konstas (20th).
Comments