A separation of local versus national powers is heating up in the Philippines. The Philippine Amusement and Gaming Corporation (PAGCOR) has now made it clear that they will file a temporary restraining order (TRO) against Quezon City to prevent a local ordinance restricting gambling from pushing through, in a press statement provided to CalvinAyre.com.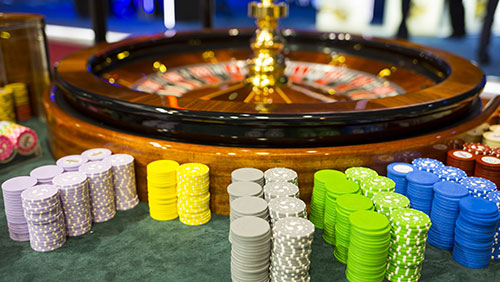 Recently, Quezon City Vice Mayor Joy Belmonte pushed a new ordinance for her city that would force residents to pay a fee to enter any local casinos. This was done in preparation of the proposed Bloomberry casino, which will be built in the Vertis North project of Quezon City.
Now making their intent to file a TRO crystal clear, PAGCOR says they would be failing at their job to let the ordinance come into effect. They wrote, "PAGCOR maintains that not taking this next important step is tantamount to the dereliction of its duties as gaming regulator."
They cite plenty of precedent for their authority, and Quezon City's lack thereof. Presidential Decree 1869 and Republic Act 9487 established PAGCOR as the only regulatory body for gambling. Presidential Decree 771 specifically revoked that authority from local government units (LGUs), a local term for municipal government. Then a memo from the office of the President in 1996 made it clear that only the national government has the power to regulate gambling.
Finally, they cite a Department of Justice opinion dating from 2012 that outlines the creeping problem of LGUs creating ordinances that violate federal laws. That same opinion suggested TROs as a remedy against the LGUs.
So the statement concludes:
"Hence, given the provisions of the law, it is clear that Quezon City's proposed gaming regulatory ordinance is a violation of national law. With the filing of TRO, we are not only upholding the rule of law but also ensuring that people's welfare are [sic] protected and LGUs will not be given a chance to abuse their authority."
In another recent release, PAGCOR also pointed out the folly of the ordinance's strategy. They pointed to a study that shows entrance fees do nothing to reduce problem gambling, instead only affecting recreational gambling.
They also argued that if Belmonte and Quezon City are concerned about their citizens gambling, they should have never granted a permit for Bloomberry to build their new Solaire casino in the first place.
Now that a TRO is guaranteed, so long as Belmonte pushed through with the ordinance, the next step will be a court battle to determine if PAGCOR still holds the sole authority to regulate gambling in the Philippines. If they do, it'll be smooth sailing for Bloomberry to open up their new resort in a few years' time. If they don't, get ready for a frenzy of local ordinances testing how far the new legal limits are.