Now that Ben Affleck has been ruled out from the next Batman movie, the obvious question is, who will replace him as the Caped Crusader? Will Mat Reeves opt for a younger Bruce Wayne, or stick to the older, more experience version? Will they stick to a traditional, white-bread choice, or something more daring?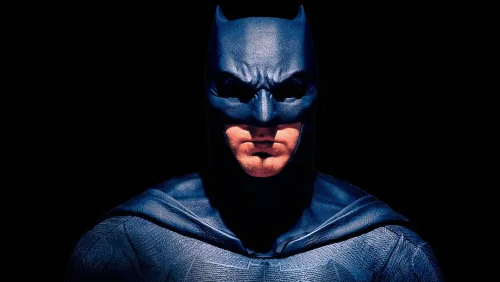 Ladbrokes isn't about to let such an interesting decision go without putting some odds on the matter.
As of press time, Jake Gyllenhaal is the odds on favorite at 3/1. Considering the next Batman movie is two years away, Gyllenhaal will be 40 by the time the movie hits cinemas, the second oldest to take on the role after Affleck. He's also already tied up with Sony for the upcoming Spiderman: Far From Home. This is starting to look like a suckers bet. If Warner Bros. is looking for an actor who can hold the role for several pictures, Gyllenhaal is looking unlikely.
Kit Harrington comes in at 5/1 odds. He's already well known for his role as Jon Snow in HBO's Game of Thrones, and at 32, he offers several years of youth to the role. We know he can take on action roles, and wear black to success as well. He doesn't have the same box office success as others in the running though, so don't consider him a lock.
Coming off the hugely successful Black Panther and well received Creed movies, Michael B. Jordan would be the first really interesting choice for the role. At 7/1 odds, he's already proven he has everything it takes to act in a lead role and propel a comic book movie to success. Warner Bros. might be afraid to put an African-American man in the role, with sites like the Hollywood Reporter pointing out that a black man inheriting billions, and then turning to vigilantism, just doesn't seem right.
Armie Hammer is 32, American, white, and received a Golden Globe nomination for his work in Call Me by Your Name. I can't forget his role as the Winklevoss twins enough to think of him as Bruce Wayne, but I think he's a steal at 8/1 odds.
Oscar Isaac is also at 8/1 odds, and has the box office record (with the Star Wars movies) and appeal to be a great pick for the role. At 39 years old, he carries the same age issue as Gyllenhaal, and he's already tapped to play a role in the upcoming Dune movie, so I wouldn't put my bet here.
Richard Madden feels like he should be a long shot, but comes in at 10/1 odds. He's got the look, but he's a lesser known actor than Harrington at the same age, and would be a huge risk for Warner Brothers.
Timothée Chalamet also comes in at 10/1 odds. At 23, he could carry a movie franchise for the next 20 years. He also carries critical acclaim from Call Me by Your Name. He might have to bulk up for the role, but there's a lot of upside here.
Jon Hamm is apparently in the running. He's got the strong Batman chin, but at the age of 47, one year older than Affleck, 10/1 odds seem generous for him. The only way Warner Brothers go with Hamm is if they want to stick with the older Batman of the currently struggling D.C. Universe.
Sterling K. Brown also makes the list. Warner Brothers might go with him if they really want that black Batman, and Michael B. Jordan isn't available. He's at 10/1 odds as well.
Milo Ventimiglia and Robert Pattinson come in at 12/1 odds. Ventimiglia appears to make the list because he's just desperate to be in a Batman movie in any role at all. Robert Pattinson appears to be a bit of a sleeper picker. Internet rumor has it that he might be under consideration by the studio already.
Taron Egerton comes in at 14/1 odds. The Kingsmen star can certainly carry a movie, and his IMDB indicates he'll have the free time to pursue the role. At 5-feet 7-inch in height, he would be the shortest Dark Knight since Michael Keaton, so consider that.
Three actors come in at 20/1 odds: Michael Fassbender, Riz Ahmed and Steven Yeun. Fassbender is likely done with his role as Magneto after the next X-Men movie, Dark Phoenix. At 41 though, he's got the same age issue as so many on this list. Riz Ahmed proved he's a terrific actor in HBO's The Night Of, but he would be an incredibly risky choice with the conservative comic book fans. Steven Yeun has been talked about for a role as Nightwing and doesn't seem like a likely choice for Batman at all.
The long shot of the list is James Franco at 33/1 odds. Thanks to AOL Originals, we already have an idea what that could look like. The long shot odds seem right.
If Warner Brothers and Matt Reeves are looking to really make a franchise out of things, we can safely rule out anyone over 35 from our list. If you ask this writer, the safe bets are Harrington, Hammer and Chalamet, with Milo Ventimiglia playing the Batmobile to fulfill his dreams.