Government officials in the Wakayama Prefecture of Japan are confident they will receive one of the three approvals for an integrated resort (IR) in the country. While Japan is still structuring how the new industry will operate and hasn't made any official announcement regarding where the IRs will be, Wakayama is pushing forward and has already announced that it even knows when, and where, it will be open the doors to the new venue.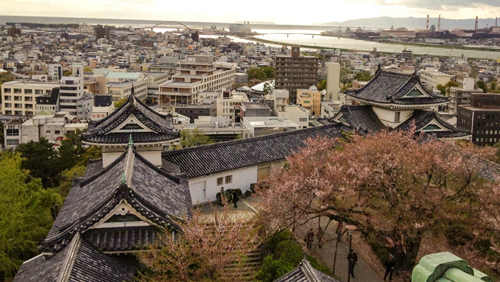 According to a report by the Japanese news outlet Sankei Shimbun, Wakayama officials have announced that the IR will open in 2024 and will be located in Wakayama Marina City, a section of the prefecture that already has a strong, developed infrastructure. It has additionally set aside around $1.8 million for its budget next year in order to fund a number of activities associated with the anticipated launch, including IR research and financial concerns.
Wakayama has always been on the short list of the expected locations and Wakayama Marina City is logistically well-suited. It is relatively close to the Kansai International Airport and offers a wide range of tourist attractions, such as the Shirahama Hot Springs and the Koyasan, a World Heritage Site. Local government officials hope to be able to launch the IR at the same time as the IR in Osaka – another expected destination – and believes that the IR will help the area attract at least four million visitors per year, with an additional $2.75 billion added to area's operating budget.
The prefecture has several points in its favor. The Secretary General of the Liberal Democratic Party, Toshihiro Nikai, is originally from Wakayama and, last November, Yoshinobu Nisaka was elected as the prefecture's governor for his fourth consecutive term. Nisaka is a determined supporter of having an IR come to the area.
There is, however, at least one negative aspect that could keep the area from being selected for the resort. Wakayama is geographically close to Osaka, the city that has almost a certain lock on an IR, which could mean that the close proximity of the two locations could be seen as disadvantageous for the overall operations of the resort industry in the country. Any negativity surrounding the proximity has been downplayed by the IR Promotion Headquarters, which has said that it should not create an issue.