3: Barrels of a World Series of Poker vintage including Circuit victories in North America and Africa, and a new role for a former commissioner.
Let's go all Erasure and set sail for California on a ship of fools, sails billowing in the dry arid dirt, a wallet full of interest-free credit cards burning a hole in our Levi's pocket alongside a ticket to a game.
What game?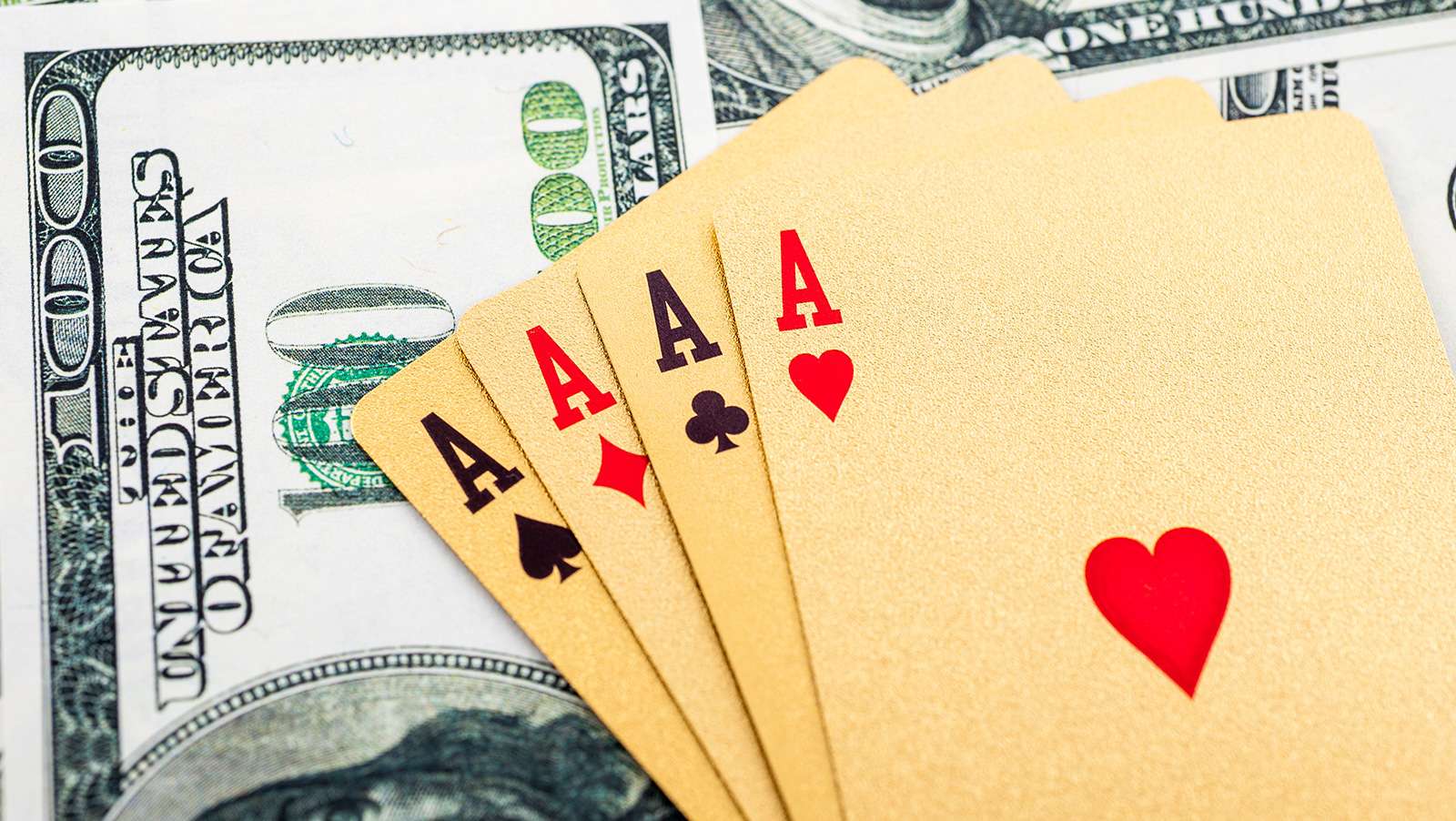 The World Series of Poker (WSOP), baby.
If that ticket says Thunder Valley then like a harpist who loses all ten digits trying to dislodge that errant piece of celery from the Vitamix, you're smack out of luck.
It's ended.
Two people from that marvellously named casino will be heading to the WSOP Global Championships, and the shot of winning a coveted gold bracelet, and they are Thomas Kornechuk and Adam Dunkle.
Kornechuk got there by inscribing the names of 608-entrants onto tombstones in the $500,000 Guaranteed $1,700 No-Limit Hold'em Main Event. The win was the 57-year-old software engineer's second career title, but he had never before experienced anything like this given his previous personal best came when he finished 3/257 in a $750 buy-in event at the Muckleshoot Casino in Auburn for $24,500.
Muckleshoot.
I'm going to call my next kid, Muckleshoot.
Dunkle earned a seat into the WSOPC cherry by winning the Casino Championship. The man from Clovis, CA, made three final tables during the series, finishing fourth, second and gaining a victory, beating 103-entrants to bank the $10,197 first prize in a $400 No-Limit Hold'em side event.
The one man who will leave Thunder Valley feeling like a flat earther after a trip in Bowie's tin can is Brett Murray who came within a card or two of defending a Main Event title he won after beating 464-entrants to win the $151,145 first prize back in September, and also donned the bridesmaid dress in Dunkle's win.
Final Table Results
1. Thomas Kornechuk – $193,439
2. Brett Murray – $119,644
3. Jeremy Joseph – $87,488
4. Yifu He – $64,921
5. Tony Bracy – $48,847
6. Chris Tham – $37,259
7. Ryan Jaconetti – $28,813
8. Paul Richardson – $22,586
9. Paul Camby – $17,943
10. Paul Chai – $14.443
Three other stars who went deeper than a pole thrust in the top of the world were the all-time winningest WSOPC gold ring champ Valentin Vornicu (13th), the WSOP bracelet winner, Craig Varnell (23rd) and the man who played in THAT hand, Matt Affleck (40th).
Sonny Franco Picks Up The Win in Marrakech And a New Role For Pollack 
The wonderfully named Sonny Franco has taken down the 544-entrant WSOPC Main Event in the Casino de Marrakech. It's the second time Franco has won an international leg of the WSOPC after beating 356-entrants to win the Main Event in Cannes for €103,426, last year. Franco's most significant score to date also came last year when he finished runner-up to Yaniv Peretz for €206,540 in the PokerStars European Poker Tour Prague National High Roller.
Back to the home of souks, sheep heads and poisonous snakes dancing with madmen, and Franco beat the former professional footballer, Jimmy Kebe, heads-up, to take the title. Kebe who featured for Reading in the English Premier League (EPL), has become a mainstay on the European poker circuit.
Final Table Results
1. Sonny Franco – $157,832
2. Jimmy Kebe – $99,960
3. Julien Robert – $68,394
4. Edoardo Mortera – $50,506
5. Najib Bennis – $38,406
6. Hassan Fares – $29,778
7. Isabel Baltazar – $23,359
8. Brahim Haji – $19,255
9. Abdelhamid Khayati – $16,614
I will leave this little sojourn in the land of the WSOP with news of a job switch for one of their old guard. Former WSOP Commissioner, Jeffrey Pollack, will be joining the WWE owner, Vince McMahon, over at XFL.
Pollack leaves his position as chief marketing & strategy officer of the Los Angeles Chargers to become the COO and President of the XFL, a football league that first debuted, and flunked in 2001, and which, MacMahon is preparing for a 2020 relaunch.
The XFL breaks out of its cocoon Feb 8-9, 2020.
Pollack worked for the WSOP between 2005 and 2009. In 2011, Pollack was the brains behind the Epic Poker League, a venture that was not very epic at all, more like a big piece of poo that won't join the other poo fish no matter how many times you flush, so the less we focus on that, the better.