Melco Resorts and Entertainment has been given approval to expand its operations in Macau. The city's Gaming Inspection and Coordination Bureau (known by its Portuguese acronym DICJ) has acknowledged in an email to GGRAsia that the gaming operator will be allowed "40 new-to-market mass-gaming live-dealer tables." The new tables are reportedly already in the process of being fitted.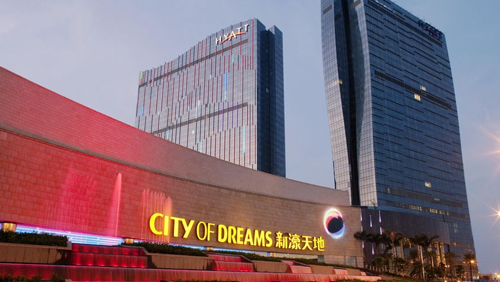 According to the DICJ response, Melco had "applied for new gaming tables with us and we already granted 40 new-to-market mass gaming tables to [the firm] on January 1."
MGM China Holdings was also given approval for more tables. The DICJ acknowledged that it was authorized 25 new tables for its MGM Cotai project, but didn't specify if the tables were for the VIP or the mass-market segment.
The addition of the tables falls in line with a previous agreement for MGM Cotai. Just prior to the resort's opening last February, the Secretary for Economy and Finance in Macau, Lionel Leong Vai Tac, stated that the resort would receive 125 new-to-market gambling tables, 100 of which would be available for the resort's launch. He added that the other 25 would be authorized this month.
Melco opened the doors to its new hotel at the Morpheus project at City of Dreams Macau last June. The $1.1-billion hotel, which is authorized for gaming, was not given any new-to-market gaming tables, but was, however, approved for the move of 40 tables from existing venues to Morpheus.
In its email to GGRAsia, the DICJ stated that the government would continue to "strictly control the number of gaming tables" in the market "to foster orderly development" of Macau's gaming industry. It added, "Comprehensive analysis and consideration will be made by the government upon receiving any application for new gaming tables from gaming operators."
Gaming tables have been capped since 2013. Compound annual growth in new-to-market live-gaming tables is restricted to 3% over a ten-year period that will run its course in December 2022. As of the end of last year, there were reportedly 6,588 live-dealer tables in Macau. The policy is in place in an effort to prevent the gambling market becoming too saturated and to control the city's gross gaming revenue.