MGM Cotai is preparing to open VIP gambling rooms this coming September with the help of external junket partners. The casino resort, which is promoted by MGM China Holdings Ltd., anticipates five junket operators establishing their gaming business between then and the first half of next year, according to the company's CEO, Grant Bowie.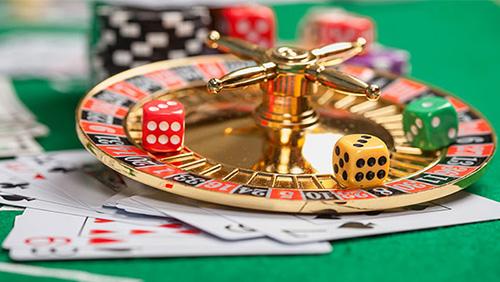 Speaking to the media last Wednesday, Bowie said, "In total we have facilities for five [junket] operators. We're looking for two [to be launched] in September and probably another two in October and a fifth will open early next year." He later added, "We're now finishing off the construction of the [junket] rooms… now what we are working through is all the licensing process with the government. We're very happy that the [junket room] construction is nearly completed, and the licensing process is being finalized."
According to reports earlier this year, investment analysts have predicted that the first junkets will be provided by Tak Chun Group, Guangdong Group, David Group, Suncity Group and Meg-Star International. Meg-Star said at the time, "Due to the overall economy improvement and new [casino resort] projects entering into the market, Meg-Star maintains a positive view on the development of the Macau VIP market in 2018. We believe other [junket promoter] companies will also actively adjust their development strategy, depending on the development of the market, to maintain a healthy growth in coming years."
When MGM Cotai launched earlier this year, the $3.5-billion resort was allocated 100 new-to-market live-deal tables in accordance with the city's cap. An additional 25 new-to-market tables are positioned to be added at the beginning of next year and another 77 were approved to be moved from MGM Macau to the MGM Cotai.
Soon after the VIP rooms open, the resort will launch its "President's Club." MGM China has called it "an ultimate exclusive gaming area" targeting the company's premium-mass customers, which bet in high multiples using cash instead of credit.
Bowie's comments came during a talk with the media previewing MGM China's International Lion Dance Championship 2018. The event is scheduled for November of this year at MGM Cotai, whose theater can hold 2,000 attendees and offers 10 different seating arrangements. MGM China has publicized it as "Asia's first dynamic theater."