In what can be considered as the first major customer-facing move in the multibillion merger between Tatts Group and Tabcorp, the TAB brand has effectively taken over Tatts' struggling wagering brand UBET.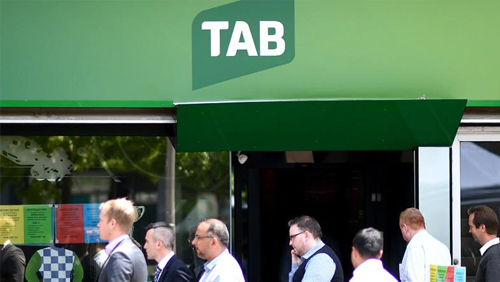 Adam Rytenskild, head of wagering at Tabcorp, was quoted by Australian media outlets describing Monday as "really the start of the journey from a punter perspective." On Monday, the combined Tabcorp-Tatts entity formally retired the UBET branding as it started the slow but "seamless" transition of Tatts' retail betting shops and online wagering service.
Rytenskild estimates some 1,300 UBET retail betting outlets will be rebranded, while "several hundred thousand" of online customers will already get to see several new features—from the expanded Sky Racing vision to an updated form format, as well as race previews and replays in the TAB app and site, according to news.com.au.
The rebranding took place ahead of the Magic Millions horse race in January, although Tabcorp noted that UBET customers will not be fully integrated into the TAB system until after the 2018 spring racing season. The overhaul of UBET retail betting shops has also started, and is expected to be completed by March.
The merger between Tabcorp and its betting rival Tatts Group officially took effect last December 22, but it took the gambling giant nearly one year before it executed its first customer-based move—that of dumping UBET. The two entities had been faced with the colossal task of merging their business, from lotteries to digital betting services as well as exclusive retail betting in states and territory with the exclusion of Western Australia.
The UBET brand has operated in Queensland, South Australia, Tasmania, and the Northern Territory; TAB, on the other hand, is used in Victoria, New South Wales, and the Australian Capital Territory. States' tote pools will remain unchanged, and the UBET dividend will now go by UTAB on Sky Racing.
UBET was born in 2015 after Tatts rebranded its TattsBet wagering division. Rytenskild, however, pointed out that the brand "has been in decline for at least five years," and with TAB now taking the reins, "this is the start of us building the business in Queensland from a punter's perspective."
"When the systems come together after the next spring carnival, we will have one app, one retail experience across the country," Rytenskild said, although he noted that there's still a "long way to go."
Comments