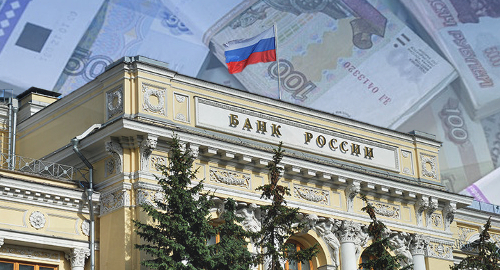 Russia is tightening its oversight of foreign online payment processors, potentially dealing a further blow to international gambling operators serving Russian punters.
On Monday, Russian media outlet Kommersant reported that country's legislature had introduced two new amendments to the 'On the National Payment System' law which would authorize Russia's Central Bank to exert stricter control over foreign e-wallets and payment processors.
The explanatory note accompanying the first amendment says it's intended to "ensure national security" and "the integrity of the country's payment space" by putting new limits on international payment processors such as Alipay and WeChat, along with popular cross-border remittance services such as MoneyGram and Intel Express.
Assuming the Duma approves the measure, payment processors would have to register with the Central Bank and establish a legally recognized Russian subsidiary staffed by a local who would act as the company's representative in its dealings with Russian authorities.
The second amendment would require all Russian financial institutions to inform the Central Bank whenever they commence any business relationship with an international online payment service such as ApplePay, SamsungPay, AndroidPay, etc.
The roughly 40k 'bank payment agents,' aka third-party payment aggregators who assist Russian merchants with online card payment services, will now have to find a partner bank and re-register all contracts with their customers. These activities will now be strictly monitored by the Central Bank and Federal Tax Service.
International payment firms would have 180 days from the bills' passage in which to come into compliance with the new rules. Russian banks would also be given 180 days in which to inform the Central Bank of their relationships with international processors and 270 days in which to curtail their relationships with any processor that fails to register with the Central Bank.
This spring, Russia imposed new rules regarding banks handling payments for online gambling sites not holding a Russian online sports betting license. Last month, Russian authorities began leaning on local banks to ensure they were complying with the new rules.
The Stars Group, whose PokerStars brand derives a healthy chunk of its revenue from Russia, said in November that the new payment blocking challenges would have a "short-term" impact, although CEO Rafi Ashkenazi insisted this impact "wasn't meaningful" and would probably be back to normal "over the next few weeks." Or not.
By law, Russia's licensed bookmakers have to channel all betting transactions through centralized payment hubs known as TSUPIS. Russian operators have complained about the multi-stage TSUPIS registration process that customers are forced to navigate, saying it puts Russian bookies at a disadvantage to international sites that continue to serve local punters.