Chris Moneymaker was recently featured on an episode of ESPN's 30 for 30 podcast, putting the 2003 WSOP Main Event winner back in the spotlight. Following up on that podcast, Moneymaker, along with poker announcer and WSOP co-host Norman Chad, took some time out of their schedules to participate in an "Ask Me Anything" (AMA) session with Reddit users last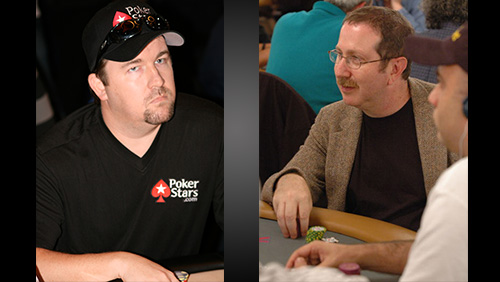 Thursday. The Q&A was an excellent opportunity to update the world on what's going on in the life of the man who started the online poker craze.
The Reddit community came up with a lot of excellent questions for the pair. When asked if he thought Atlantic City (AC) was seeing a revival, Moneymaker asserted, "AC was a thing when people only had Vegas, [T]unica and AC to choose from. Unfortunately, now there is a casino and poker room in almost every city. It is much easier for a traveler to come into the [P]hilly, Baltimore etc areas and find great casino action. Getting to AC is a challenge with the small airport and hour drive down the turnpike so not sold on the "revival". The one big positive they have done is managed to keep casinos out of northern NJ which would really kill AC."
When asked what WSOP Main Event change he likes over the years, Moneymaker explained, "Shorter days for sure. We played from noon till sometimes 4 a.m. It was brutal. Most days now you are out the door by 10 p.m. Least was the November 9 concept which has since been undone thank goodness."
Chad was asked about a practice of his to hand out signed cans of Pabst Blue Ribbon (PBR) beer. His response was typical Chad. "I write a weekly newspaper sports column; I always have an official beer I drink in the column. It used to be PBR (it now is Yuengling). When I go to a Deepstacks Charity Poker event every year in Florida (coming up Nov. 1-4 at the Isle Casino in Pompano Beach), I hand out signed cans of PBR," he explained.
Not all of the questions, or answers, were as serious, however. Chad was asked how often he's been married. His response: "On my third (as of 8:55 a.m. PT this morning)." He updated his response later during the AMA, stating, "Wife No. 3 left mid-morning to get cigarettes and has not returned. P.S. She doesn't even smoke."