Macau's Golden Week, which marks the celebration of the anniversary of the founding of China, got off to a strong start. However, it didn't hold for long, as visitor numbers quickly dropped off on the second day of the weekend.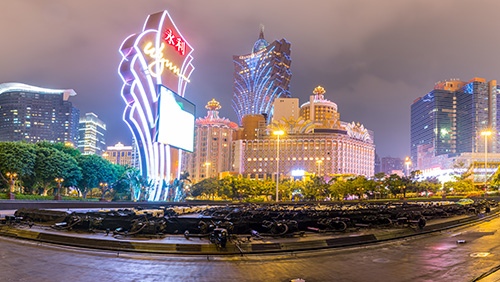 On September 27, Macau saw 51.8% more visitors than it did on the same pre-holiday day last year. It recorded a total of 138,122 tourists that Thursday, which certainly would have been a nice surprise to all venues in the city. However, it didn't last and Friday saw only a 1.6% increase year-on-year, with 135,853 visitors being registered. It was even worse on Saturday, which declined 12.1% year-on-year. Only 114,298 tourists paid the city a visit that day.
As usual, mainland China was the largest source of visitors. On Thursday, 116,608 mainland Chinese traveled to Macau, an increase of 70.3% over last year's numbers. On Friday, this had dropped to an increase over last year of only 3.5% with just 111,341 heading to the city. On Saturday, Macau visits from mainland China dropped 15.2% with just 84,895 making the trek.
The good news is that the total number of tourists visiting Macau across the first six days of the holiday period increased. There were 11.8% more visitors than seen last year and a jump of 18.9% in mainland Chinese visitors. In total, 677,078 mainlanders visited the gambling Mecca during the week.
The Chinese State Council had declared October 1-7 as the national holiday period. However, with September 29 and 30 following just prior and being weekend days, they were expected to bring additional benefit to the city.
According to analysts with Morgan Stanley, "Golden Week visitation (first six days) from China was up strongly at 19 percent year-on-year, and VIP volume was up more than 10 percent year-on-year." They added, "Even though the last two days of Golden Week saw flattish visitation, junket VIP revenue was robust and up year-on-year. However, it may not continue for the remainder of the month. We estimate October [gross gaming revenue] growth to be 7 percent year-on-year and fourth quarter 2018 growth to be 6 percent year-on-year."