The gross domestic product (GDP) in Macau improved slightly in the second quarter of 2018 compared to the same period in 2017. The GDP was up 6% for the quarter, supported by "steady growth in exports of services and private consumption." Gaming services are considered exports in the city for GDP purposes, as the majority of the gaming consumers are foreign tourists.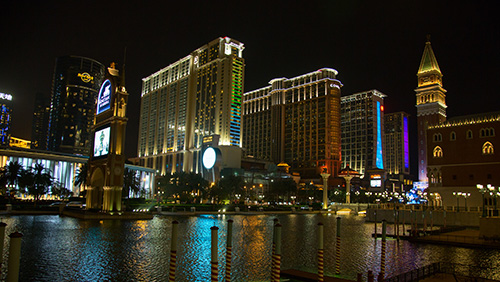 According to Macau's Statistics and Census Service, over the first half of 2018, Macau's GDP rose a total of 7.6% year-on-year. The first quarter saw an increase of 9.2% and the second-quarter figures were lower as a result of "a smaller increase in exports of services and a notable decline in investment."
In the three months ending on June 30, exports, including gaming services, rose by 13.7% year-on-year. Exports of non-gaming tourism services in the same period increased by 13%.
The total of all services exports, considered to be the "major driving force" for economic growth in the city, grew by 13% in the second quarter over the same period last year. This was fueled by an increase in visitor arrivals during the quarter, as well as an increase in spending by the tourists. A jump of 30% in the export of goods during the quarter was also recorded.
The gaming mecca's GDP has been tied closely to gross gaming revenue reported by the area's casinos over the past several years. This is a clear indication of the importance of gambling to the local economy. As previously indicated by the International Monetary Fund (IMF) in April, Macau's GDP is expected to grow by around 7% this year, followed by another 6.1% in 2019.
The IMF also predicted in early August that Macau could move past Qatar as the world's wealthiest hub. It indicated that the city could see the per capital GDP quadruple within two years to around $143,116. This trend will supposedly continue, with the per capital GDP reaching $172,681 by 2023. Qatar's per capita GDP will only reach $139,151 by 2020.
If the IMF is correct, Macau's growth is going to be sustained for quite some time—well beyond 2023. There are several factors that may play a role in any economic sputtering—such as the trade war between the U.S. and China, but the city isn't expected to suffer any long-term effects as a result of the war.
Comments