YouTube star, and occasional poker player, Doug Polk admits poker is 'boring to him' after achieving his $100 to $10,000 bankroll challenge goal.
Fedor Holz.
Vanessa Selbst.
James Obst.
Doyle Brunson.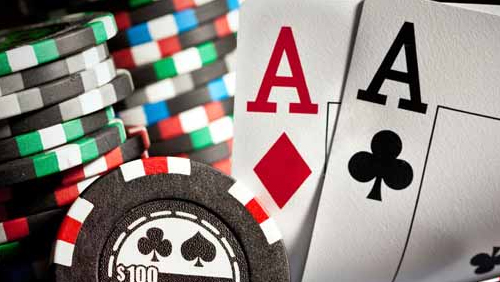 Perhaps not the most extensive list of top of the range professional poker players who have retired (sort of, maybe, maybe not), but it's gotten a name longer after Doug Polk finally completed his $100 to $10,000 Bankroll Challenge in midweek.
Polk has been talking about reducing his poker to the bare minimum for months now, but a proud man, he couldn't walk away in the middle of a challenge no matter how painful that challenge may be.
Now it's over.
Will we ever see him at a poker table again?
One doubts it will be at the microstakes.
The Timeline
Polk began his challenge two years ago, in an attempt to draw viewers to his Twitch stream. He loaded $100 onto WSOP.com and started playing $1 Heads-Up Sit n Go's. He finished the first day $17 down.
It was going to be a long arse grind.
By Day 3 he was moving north finishing the day with $119.
Day 4 saw the bankroll drop to its lowest point ($45) before ending the day with $85.
Day 9 and Polk wins two Sunday tournaments, and the bankroll climbs to $551.
Day 13 is a disaster with Polk losing a series of heads-up matches to drop to $138.
Day 16 and Polk put the challenge on hold for two months with his bankroll at $137.
Day 22 and Polk returns to win a $10 Pot-Limit Omaha MTT and the bankroll climbs to $470.
Day 24 and a shot at 50NL PLO sees him hit a new high of $632.
Day 25 and he surpasses the $1k barrier after taking a shot at 100NL, which he advises his viewers not to do.
Another hiatus.
Day 28 is played out two months after Day 27, but the chill time does Polk some good as the roll climbs to $1585 after some scintillating action in the PLO cash games.
Day 29 is the biggest day of the challenge climbing to $2428 playing a mixture of PLO, NLHE and MTTs.
Day 30 and the streak continues. The roll is now $3585.
Day 34 and it's all going downhill. Back down to $1657.
Day 34 and we are back below the $1k mark ending on $927.
Day 40 and the grind takes him back to $1364.
Day 44 and Polk declares to make the challenge one of his priorities.
Day 45 and Polk misclicks and re-enters a $320 tournament (25% of his roll). Whoops. He ends a disastrous day with $1220.
Day 52 and Polk moves up to $1529 playing NL 50.
Day 53 and he's up to $1716.
Day 55 and an NL100 session sees him climb above the $2k mark settling at $2303.05.
Day 56 and he moves up to $3320, booking a $1k winning day thanks to a 10hr 100NL cash session.
Polk is on a heater.
Day 57 and after another mammoth session, where he was stuck $1k at one point, he ends with $3,318.
11 hour session, despite being down huge at one point….

Ends down $2. Bankroll at $3,318. Will be back Thursday at noon PT to continue carrying in the torch.

Sometimes breakeven feels like a win **

— Doug Polk (@DougPolkPoker) August 22, 2018
Day 58 and Polk ends with an 11-hour session that sees him begin playing 200NL, before riding the heat through a 500NL session to finish over $7k up on the day ending with $10,100.
We did it pic.twitter.com/jNq3xy9EtQ

— Doug Polk (@DougPolkPoker) August 23, 2018
Polk told his tribe to expect to see far less of him at the tables in the future. But he promised to turn the experience into a module on Upswing Poker.
"I love poker. I really do. But playing poker is boring to me now. You only live once. I don't want to spend my time doing things that don't make me happy. I feel like I've done everything (in poker)." Said Polk.
Chris Ferguson took 18 months to turn $0 into $10k back in 2006 during the Full Tilt Poker buzz. Charlie Carrel, who also recently moved away from poker, recently announced his return to poker to help people realise the dream is still alive as he tries to turn $50 into $10,000. You can follow his journey on both Twitch and YouTube.