The operator of the Okada Manila casino, Tiger Resort, Leisure and Entertainment (TRLEI), has announced that it will be going public in 2019. Tiger Resort, which is a subsidiary of Universal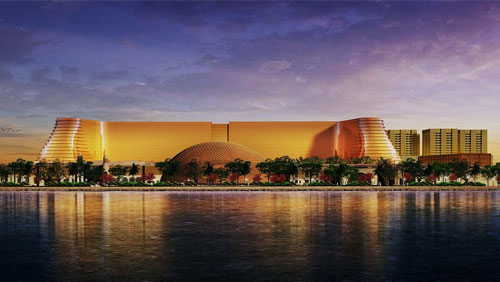 Entertainment Group, will be listed in an effort to "accelerate its growth and raise its name recognition," according to a statement in its earnings report released on Thursday. Additional details will be provided once they are finalized.
Okada Manila, in Manila's Entertainment City district, has faced a number of launch delays, which could have precipitated the decision to take the company public. Universal has attempted to justify the delays, saying that it plans on an expansion of Okada Manila's attractions and amenities with extreme priority.
Universal explained of Okada Manila, "In the third quarter, operations will begin at a Chinese restaurant called Yu Lei, which has a restaurant in Hong Kong that received a Michelin star. In addition, work will continue on the expansion of hotel guest rooms and the shopping area.
"To increase earnings from the mass market, there will be more non-gaming facilities and services that match customers' needs. In the VIP casino, operations are benefiting from the full-scale operations of current junkets. In addition, Okada Manila plans to start initiatives to attract an even larger number of VIPs from other countries. Plans include strengthening the international marketing, opening sales offices in strategic countries, and adding and enhancing amenities that position Okada Manila as an integrated resort.
"In Okada Manila's hotel, the opening of all rooms in tower A is now in sight. This will better position the resort to host tour groups from other countries and expand banquet package plans for corporate events, conferences and weddings. These activities are expected to lead to higher earnings for non-gaming business.
Taking these actions will more clearly differentiate Okada Manila in terms of the scale of facilities and the quality of services. Activities will continue in order to make this resort more competitive as one of the world's leading entertainment resorts with amenities capable of meeting the needs of a diverse array of guests."
For the first half of 2018, TRLEI reported net sales of $194.4 million. They climbed from $80.1 million in the first quarter to $114.3 million in the second. The company suffered an increased loss in operating income in the second quarter due primarily to higher than expected depreciation. Operating income fell to $14.4 million.
Comments