Philippine-listed casino operator Bloomberry Resorts Corp.'s Jeju operations is turning out to be the company's Achilles heels that prevents it from taking off.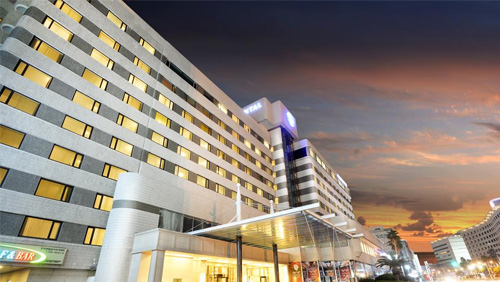 Bloomberry reported on Tuesday a net revenue of PHP10.60 billion ($199.77 million) in the three months that ended June 30, 2018, up 7.7 percent against the PHP9.83 billion ($185.26 million) it posted in the same period last year.
Its consolidated EBITDA also grew 3 percent to PHP3.75 billion ($70.72 million) in the second quarter of 2018, according to Bloomberry.
However, Bloomberry's net profit slid 18 percent to PHP1.62 billion ($30.53 million) in April to June 30, 2018 period from the P1.959 billion ($36.92 million) it posted in Q2 2018. In a regulatory filing, Bloomberry its operations in South Korea as the culprit behind the net profit decline.
The Manila-based casino operator pointed out its Jeju Sun Hotel and Casino, a foreigners-only casino complex in Jeju Island, continued "to feel the adverse effect of competition and the decline in Chinese tourist arrivals" in South Korea's holiday island.
It would be recalled that Chinese authorities ordered its citizens last year to avoid travelling to South Korea in what many described as a retaliatory act against the South Korean government's decision to install the U.S.-supplied Terminal High Altitude Area Defense (THAAD) anti-missile system.
Meanwhile, the grand opening of the $1.8 billion Jeju Shinhwa World also had a significant negative impact on other smaller casino properties in Jeju Island, including Jeju Sun, according to Bloomberry.
For these reasons, Bloomberry said Jeju Sun's gross gaming revenue (GGR) slumped by 54 percent to PHP52 million year-on-year. The only saving grace for Jeju Sun was its hotel and F&B operations, which grew 12.2 percent to PHP45.2 million ($851,861) in the second quarter of 2018.
Combined operating costs and expenses of Solaire Korea and Jeju Sun stood at PHP226.7 million ($4.27 million) in the three months that ended June 30, which was PHP10.8 million ($203,542.20) lower than the second quarter of 2017. Its foreign exchange losses was at PHP387.3 million ($7.3 million).
It's a different story when it came to Bloomberry's Philippine operations, according to the casino operator. Bloomberry's flagship integrated resort Solaire Resort and Casino in Manila "continued to outperform last year's revenue volume by registering robust growth in all segments with record high mass table drop and slot coin-in in the second quarter of 2018."
Solaire's GGR rose 1.9 percent to PHP12.33 billion ($231.94 million) in Q2 2018 from PHP12.1 billion ($228.18 million) in the same period of 2017, thanks to its mass gaming segment.
The casino operator noted that mass table drop and EGM coin-in chalked strong year-on-year growth rates of 21 percent and 19 percent, respectively, to hit new record quarterly highs. Bloomberry said mass table drop and EGM coin-in generated PHP10.984 billion ($207.13 million) and PHP53.202 billion ($1.003 billion), respectively during the period.
Meanwhile, Solaire's VIP GGR dropped 25 percent to PHP4.67 billion ($88.06 million) in the second quarter of 2018, despite its volume growing 5 percent. Bloomberry attributed the decline to a lower VIP hold rate compared to the previous quarter.
On a cumulative basis, Solaire's VIP volumes declined 4 percent to PHP384.256 billion ($7.25 billion) while GGR grew 4 percent to PHP11.78 billion ($222.14 million).
Solaire's hotel occupancy for the period was 93.2 percent, "broadly in line with the previous quarter and 2.5 percentage points higher than the 90.7 percent posted in the same quarter last year," Bloomberry stated.
Comments