People have begun taking bets on the successful assassination of Donald Trump, the date of the next mass school shooting, and terrorist attack on the decentralised future forecasting site Augur according to numerous sources.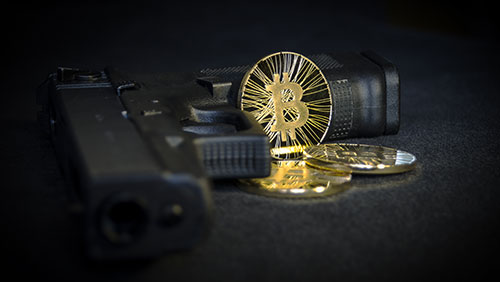 So, I learned that a podiatrist is someone who fixes your feet. I bought a new pair of trainers, size 9, and they're too big. I can't change them because the seven-year-old came out of me. I had to wear them because they were so fucking cool. So there I was, limping past a shop advertising a free foot examination.
Boom.
Booked.
I slip off my smelly socks, and a young lady wearing aphrodisiac perfume starts playing with my feet.
£37 to have my hard skin shaved, corns sorted, that type of thing.
The doctor is a bloke. Gutted. I prefer my doctors to be female. The only time I wanted a man was during the whole anal abscess thing, but that's another story. He soaked my feet in a bubble bath, dried them, cut my toenails, took a scalpel to my hard skin, and that was it.
I left, and halfway up the street realised my feet were worse.
I wasn't happy.
And now I learn I could put a contract out on his life.
What is the world coming to?
Death of a Podiatrist 
I've just been reading in CCN.com how assassination markets have opened up on Augur, the decentralised future forecasting platform that allows you to bet on anything.
At the time of reading, people have traded at least 50 shares on the likelihood that Donald Trump won't make it to Christmas alive. Sick markets have also opened up on the mortality of certain celebrities and politicians, and for mass school shootings and terrorist attacks.
Augur opened for beta testing two years ago, after raising $5m through the sale of Reputation Tokens (REP) back in 2015 (a time when people thought an ICO meant I Cuddle Owls, and is one of the earliest platforms build on the Ethereum blockchain.
Betting on the outcome of death is illegal for obvious reasons. If I wanted to wager a few grand to take out my podiatrist, then someone could take the bet, take his toe clippers, and severe his carotid while drowning him in the foot bubble bath.
The development team behind Augur are The Forecast Foundation (FF), a not-for-profit organisation, and at the beginning of the month, Tom Kysar, operations lead for FF, told CoinDesk once Augur is live on the Internet they have no more control over what happens than anyone else due to the open source nature of the project.
Augur does have a backup plan of sorts. The creator of a market designates a 'reporter' to verify that all goes swimmingly with the exchange. The reporters lose REP tokens if found to misreport the outcome of a bet, or other REP holders challenge them. So, theoretically, the reporters could dispute the decision and determine a market to be invalid.
Either way, reading through the details on this, it doesn't seem an easy fix, and given the decentralised nature of the project, government intervention seems highly unlikely.
According to Predictions Global, close to $1.5m has been staked on over 600 markets since the site went live. As far as I can tell there isn't an assassination market available on the death of Cardiff Podiatrists, and I don't own ETH, so he's ok for now.