Change has come to the state-run Philippine Amusement and Gaming Corporation's (PAGCOR) gaming licensing unit.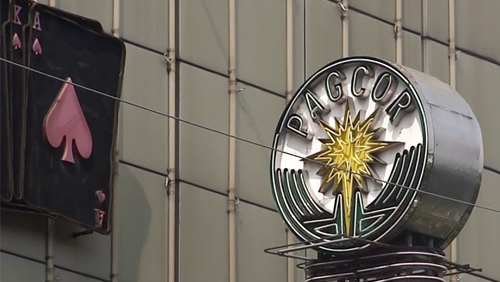 On Friday, PAGCOR announced the appointment of Attorney Angeline Papica-Entienza as the head of the agency's Gaming Licensing and Development Department and as the assistant vice president of the corporation. Papica-Entienza replaces Ramon Villaflor, who recently stepped down from his post.
Several organizational movements were also seen in other positions in PAGCOR's gaming licensing arm.
The regulator bade goodbye to PAGCOR Casino Licensing and Regulatory Unit Senior Manager Dave Sevilla, who was replaced by Attorney Rowena Alcaide. Meanwhile, Angelie Agustin was appointed as the senior manager of the firm's Responsible Gaming and Logistics Unit following the departure of its former head, Luis Dela Concepcion.
Jeremy Luglug, also a lawyer, replaced Maria Perpetua Flor as acting senior manager of the PAGCOR Remote Gaming Unit. Papica-Entienza and Alcaide got to work on July 3, while Agustin and Luglug started their new roles on July 9, according to PAGCOR.
The latest appointments inside PAGCOR came several months after Philippine President Rodrigo Duterte issued a moratorium on casino construction in the country as well as the reported entry of Macau casino operator Galaxy Entertainment Group (GEG) in the Philippine island destination of Boracay.
Early this year, PAGCOR chair Andrea Domingo told gaming executives during the opening of the ASEAN Gaming Summit 2018 in Manila that there's an existing moratorium for new integrated resort casinos. She said PAGCOR would continue to process applications that were submitted before January 13, 2018, since they already paid all the fees and completed the requirements.
PAGCOR was also dragged into a controversy after it allowed GEG to proceed with the construction of its $500 million resort casino project in Boracay, which was slated to start in 2019. PAGCOR has repeatedly defended its decision to grant the provisional license to GEG and its local partner Leisure Resorts & World Corporation, through their subsidiary Boracay Philippines Resort and Leisure Corporation (BPRLC).
In May, the regulator reported that its net income during the first quarter of 2018 grew 7.6 percent to PHP1.42 billion (US$27.3 million) from the PHP1.32 billion ($26.5 million) it recorded during the same period in 2017.
Comments