Two tales from partypoker land including a sponsorship deal that sees the Irish Poker Masters become the first of its kind to offer a €1m guarantee; and the Monster Series returns with another $2.1m in guarantees spread over 171 games. 
The World Series of Poker (WSOP) will soon end.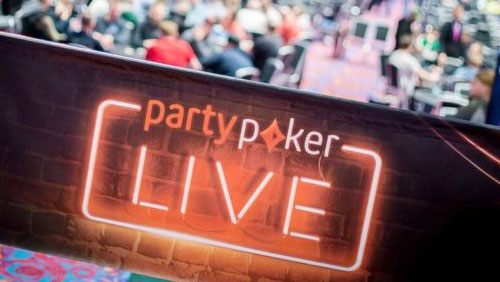 The battle for world domination between PokerStars and partypoker will begin where it left off.
I think partypoker had PokerStars on the ropes.
I can't remember.
Anyway, as PokerStars announces a myriad of new ways that you can qualify for the $25,000 PokerStars' Player's No-Limit Hold'em Championship (PSPC), partypoker release a couple of news bulletins of their own.
The first is news of a new achievement in Irish poker as partypoker LIVE sponsor the Irish Poker Masters and stick a €1m Guarantee on the side of the tin.
The festival happens 5-9 September.
INEC & Gleneagle Hotel, Killarney act as hosts.
The Main Event carries a €1,150 buy-in, and if you are fortunate enough to have enough cash to compete, then you can choose from five starting flights. To win the thing you will have to get through a Day 2 & Day 3.
Here is the schedule in full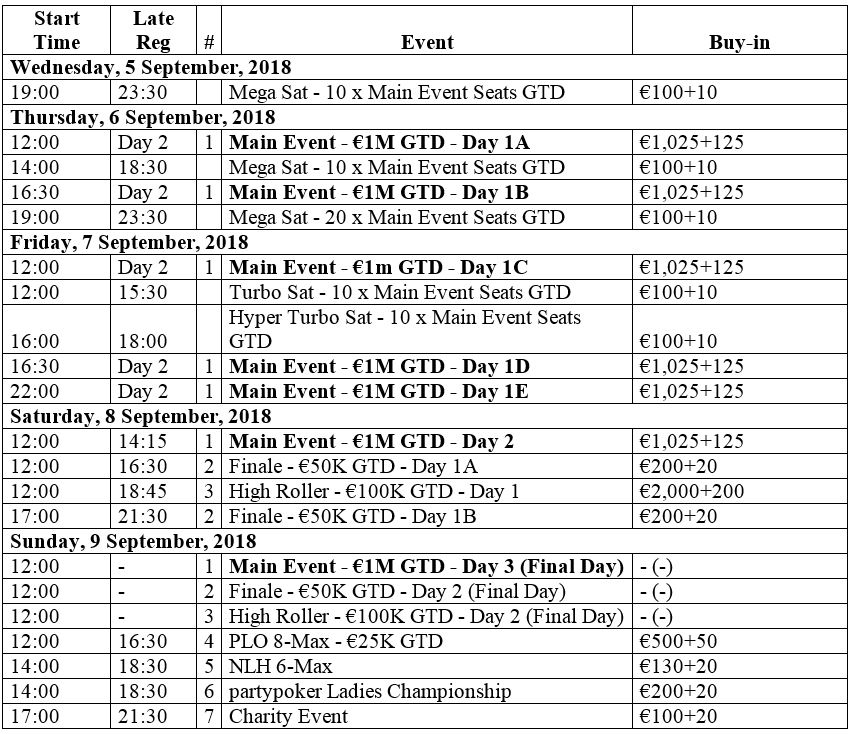 partypoker hired Padraig Parkinson to put some pizzazz into Irish poker, and the laugh-a-minute Irish legend believes that the venue is in the middle of such splendour that only God could have designed it. 
Easy there Padraig, don't you know you should never mix poker and religion.
If you want a little something for nothing, then consider using PP LIVE $. The first 100 players who buy into the Irish Poker Masters Main Event using PP LIVE $ are given a free hotel room at the God made gaff in question from 6-10 September, worth €600.  
Monster Series Returns With Over $2m Guaranteed. 
If you live nowhere near Ireland, but still want some partypoker action, you're in luck.
29 July – 6 August, it's time to stop staring at mothers who breastfeed in coffee shops, and instead, settle down in front of an electronic device or two for the third iteration of the Monster Series.
The three-tiered, low-stakes, online festival contains 171 games spread over 56 events. The buy-ins range between $1.50 and $33, meaning even someone as poor as me could have a punt if I didn't have a wife and two kids sucking the life out of me.
partypoker promise all types of games.
Smooth
6-Max
Deepstack
Hyper
Progressive Knockout
Crikey, it sounds like a collection of sex toys.
The feature attraction is the $33 buy-in, Event #52 (H): $200k GTD Championship event on 5 August.
If you enter 10 or more events, you go into a prize draw with a chance to win MILLIONS Online satellite seats.
There is more than $2.1m in guaranteed prize money.
Comments