The looming global trade war and the continued depreciation of the Chinese yuan may stymie the two-year recovery of Asia's premier gambling hub.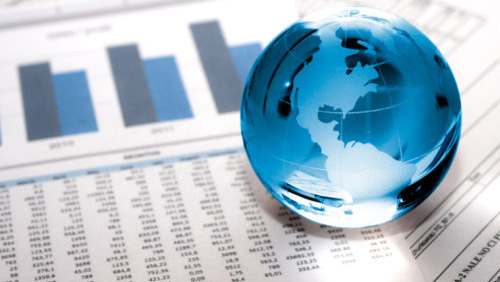 According to Bloomberg, some Chinese high rollers have steered clear of Macau during the past two weeks in anticipation of financial market turmoil triggered by trade tensions between the United States and China.
Junket operator Suncity Group Holdings Ltd. executive director Andrew Lo noted that some clients have opted to stay on the sidelines and wait until market conditions become more favorable.
"The market conditions have more uncertainties, including the potential trade war escalation," Lo said, according to the news outlet. "High rollers are more cautious, betting less or reducing trips to Macau."
Adding to the worry of Macau casino operators is the volatility of the yuan, which is expected to affect both high rollers and casual players.Bloomberg's China economist Fielding Chen noted that the high rollers are anxious about "the message from the weakening yuan."
"The trade-war risk, stock market turmoil, and impact on the property sector from deleveraging—these factors hurt the pockets of the rich," Chen said.
The troubling signs in Asia's premier gaming hub became more visible when Macau's Gaming Inspection and Coordination Bureau (DICJ) released their June 2018 gross gaming revenue report.
For June, Macau casino GGR grew by 12.5 percent year-on-year to approximately MOP22.49 billion (US$2.81 billion). The growth was lower than analysts' consensus forecast of 18 percent.
The weaker-than-expected growth triggered a massive sell-off in Macau casino stocks. Bloomberg estimated that shares of MGM China Holdings Ltd., Galaxy Entertainment Group Ltd. and Wynn Macau Ltd. plunged more than 22 percent from their 2018 peak.
Several analysts noted that business volumes across Macau fizzled in the last week of June as the former Portuguese enclave bore the brunt of the World Cup, with some gamblers opting to postpone their trips to Macau.
In its latest note, Japanese credit debt watcher Nomura pointed out that the slower growth in the VIP segment has dragged the premium mass segment growth.
"Recent conversations with several Macau operators suggest that the weaker-than-expected growth is due to several issues, some of which are non-recurring: both junkets and operators have commented about a streak of bad hold; several operators have cited a loss of high-end gamblers to the World Cup; and a plateauing in VIP volume," Nomura analysts Harry Curtis, Daniel Adam and Brian Dobson said.
Comments