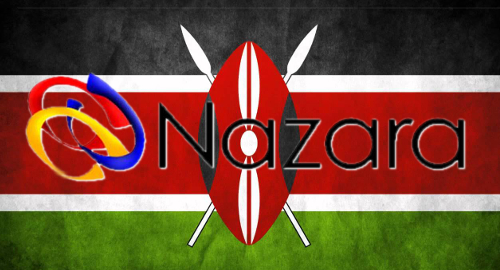 India-based social and mobile gaming operator Nazara Technologies has bought into Kenya's real-money sports betting market, despite ongoing uncertainties regarding local tax obligations.
On Monday, Indian media outlets reported that the Mumbai-based Nazara had established a Kenyan subsidiary, NZWorld Kenya Ltd, which holds a license issued by Kenya's Betting Control and Licensing Board. Nazara will hold 70% of NZWorld, with its local partner controlling the remaining 30% stake.
Nazara CEO Manish Agarwal noted that real-money online gambling isn't yet legal in India, but is "a very big market in Africa and is the main reason why we are setting up a new entity in Kenya." Agarwal added that his company is investigating further real-money regional opportunities in Cameroon, Ghana and Nigeria.
Nazara plans to introduce its existing products into the Kenyan market, including its social prediction sports and fantasy sports apps. The real-money products will launch in Kenya ahead of this month's kickoff of the 2018 FIFA World Cup.
Aganwal claimed that Kenya was an attractive market for expansion due to its 'well laid out and clear licensing framework," although other Kenyan operators haven't been so laudatory. In fact, Kenya is reportedly preparing a wholesale rewrite of its gambling laws due to operators' concerns.
KENYA GAMBLING ACT: ONCE MORE UNTO THE BREACH?
Last year, Kenya's parliament approved the imposition of a uniform 35% tax on all gambling revenue, a significant hike from the existing rates, which for betting had been a mere 7.5%. The new tax rate kicked in on January 1, leading some operators to shut down their (no longer viable) operations.
Last month, Kenya's National Assembly committee on Labor and Social Welfare put the kibosh on proposed amendments to the recently revised Betting, Lotteries and Gaming Act. The amendments would have replaced the 35% tax with a 15% rate on betting revenue, while introducing a 20% tax on gamblers' winnings.
Last week, Kenyan media reported that the National Assembly's Departmental Committee on Sports, Culture and Tourism supported scrapping the amendments, saying they would "leave the existing Act vague, hence causing conflict and disharmony among players in the industry."
However, committee chair Victor Munyaka noted that the committee was "alive to the concerns" of local operators. As such, the committee said it was rejecting "piecemeal" refinements to the existing rules, instead proposing a "complete mop up of the archaic law" covering gambling activity in Kenya.
Online gambling will reportedly feature prominently in the committee's plans for a rewritten Act, in part because of the current lack of a legal framework under which online activity can be effectively monitored to ensure the government isn't missing out on tax revenue.
Last summer's debates over the uniform 35% tax were contentious, and it remains to be seen whether government leaders share the committee's desire to reopen this can of worms. In the meantime, Kenyan-licensed online betting operators will struggle to offer a competitive product for punters seeking World Cup wagering.
Comments