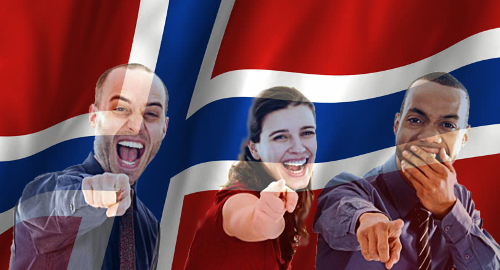 Norway's politicians have made good on their threat to pass gambling reforms that include blocking the domains of internationally licensed online gambling sites.
In late April, a coalition of Norwegian opposition parties secured a favorable committee vote on a raft of new gambling rules, including new powers to punish companies or individuals that market unauthorized gambling products, as well as imposing domain name system (DNS) blocking of international sites that compete with local gambling monopolies Norsk Tipping and Norsk Rikstoto.
On Monday, Norway's parliament approved these plans despite the government's continued opposition. However, the vote is only an intermediate step that compels the government to put forward legislation that will achieve the coalition's desired changes. Labor Party MP Kari Henriksen told the Dagbladet media outlet that the coalition wouldn't let the government ignore the vote.
Queried as to what actual effect these measures will have once they are imposed, Henriksen acknowledged that unauthorized online gambling would likely continue, but "supervision and control are strengthened, making such illegalities more difficult," which would in turn mean fewer Norwegians would patronize unapproved sites.
Some Norwegian-facing operators stressed that none of the proposals make it a crime to patronize international sites, with Stian Røsvik Bjørstad, the Oslo-based point man for Cherry AB's ComeOn brand, telling his Twitter followers that there will be "no changes for the customer, either in practice or in law."
Coolbet CEO Mikael Mellqvist was equally dismissive, saying the changes were made "pure symbolism" wholly intended "to strengthen Norsk Tipping." Speaking to Aftenposten, Mellqvist acidly noted that a recent poll named Coolbet Norway's favorite bookmaker, while Norsk Tipping placed 16th.
Peter Alling, spokesman for Sweden's Kindred Group, told Aftenposten that his firm would support Norway's government if it opted instead for a "legally unproblematic" approach that also acknowledged technical realities, such as the ease with which domain-blocking can be skirted.
In addition to the coalition's demands, the Lotteri-og Stiftelsestilsynet (Norwegian Gaming Authority) is seeking further restrictions on the ability of country's financial institutions to conduct business with unauthorized gambling sites, while the government is also prepping new advertising restrictions.