Melco Resorts & Entertainment is set to open a $1.1-billion hotel tower next month in Macau. It is banking on high rollers to drive its success and will do so without the assistance of junkets but, rather, through an anticipated resurgence in activity in the gambling mecca.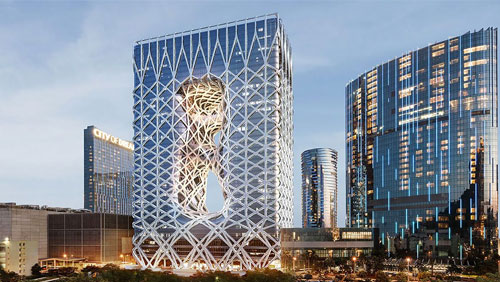 Junkets have been around for almost as long as gambling has been available in Macau. Junket operators work as middlemen, attracting wealthy gamblers to the casinos by offering luxury promotions and other personalized services. They also act as bank-like entities, lending money to players and collecting debts. In return, they are given a commission by the casinos for their services.
Macau's government recently began an initiative to focus less on gambling and more on a diverse set of tourist offerings to the area. It also increased scrutiny of junkets over concerns that they could be used for money-laundering activities. This increase in governmental oversight played a part in Melco's decision to move away from relationships with the junket operators.
Melco's chairman, Lawrence Ho, feels that the success the casinos have seen so far this year provide the sector with a strong foundation to become more independent, and not rely on the "crutch" of the junkets. In announcing the move away from junkets, he told Reuters, "Eventually it's much better to develop your own database than rely on junkets."
Melco will open its City of Dreams-located Morpheus hotel soon, providing 700 rooms, casino tables and event facilities. The 524-foot (160-meter) tall hotel will cater only to premium mass customers. Premium mass customers bet "thousands of dollars," while VIP customers typically gamble 10 times as much. VIP gambling accounts for more than half of the casino revenues in Macau.
Overall, casino revenue in the area has continued to climb for the past 21 months with year-to-date growth more than 20%. Ho realizes that revenue has to normalize, but says that it will still "blow out the original expectations." In the first quarter of the year, Melco reported an increase in growth of 3%, or $1.31 billion. Despite the increase, it still missed analysts' predictions of $1.32 billion.
Ho is the son of Stanley Ho, the 96-year-old business tycoon who founded SJM Holdings. The nonagenarian recently announced his retirement, which will take place on June 12. His retirement, according to analysts, could ignite a power struggle in the company.
Comments