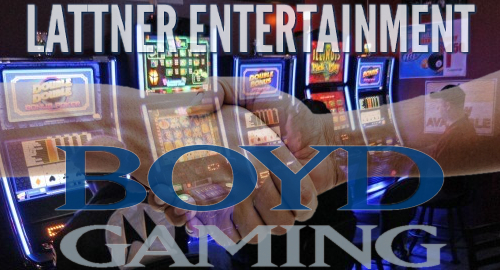 US regional casino operator Boyd Gaming has acquired a healthy chunk of the video gaming terminal (VGT) market in Illinois.
This week, Boyd announced that it had acquired Lattner Entertainment Group Illinois in an all-cash deal worth $100m. The price is roughly 8x Lattner's adjusted earnings, and Boyd expects the deal to be free cash flow positive and immediate accretive to its own earnings.
Lattner operates roughly 1k VGT units across 220 locations in Illinois. Boyd CEO Keith Smith said the acquisition provided "a valuable new avenue to access gaming customers and a platform to participate in the expansion of distributed gaming."
The deal is expected to close by the end of the current quarter, pending the usual regulatory approvals. Boyd plans to pay for the deal with cash flow from operations and available funds from its existing credit facility.
Illinois authorized VGTs in 2012 and the state now boasts nearly 24k units, a number that is expected to reach 28k by the end of the current fiscal year. Statewide VGT revenue hit $1.2b in the previous year.
Boyd recently released its Q1 report card, which showed revenue essentially flat at $606m, while adjusted earnings improved nearly 21% to $45.2m and net income rose 16.6% to $41.4m.
Boyd's Midwest & South segment contributed $323.5m to Q1's overall revenue, while the Las Vegas Locals market added $222.2m and Downtown Las Vegas anted up $60.5m. All three segments were virtually unchanged from their Q1 2017 totals.
While earnings at the other two segments were equally flat, the Las Vegas Locals reported earnings up 9% to $71m. Speaking on the analyst call, Smith heralded the fact that the Las Vegas Local segment reported its 12th straight quarter of earnings growth and its operating margin of 32% is "the highest it has been in a decade."
Looking ahead, Boyd is sticking with its earlier projections of total adjusted earnings between $600m and $620m for FY2018. The company closed out Q1 with cash on hand of just under $180m and total debt just over $3b, although that latter figure was $85m higher before Q1 concluded.