Las Vegas-based casino operator Wynn Resorts Ltd. swung negative in the first quarter of 2018 as it reeled from Steve Wynn's litigation expenses.
Figures released Tuesday showed Wynn recorded a net loss of $204.3 million in the three-month period that ended March 31 compared to a net income of $100.8 million in the same period in 2017.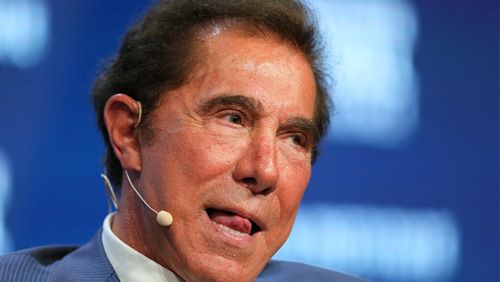 The company attributed the net loss to the $463.6 million litigation tab of its founder Steve Wynn, who was hit with allegations of decades-long sexual harassment by several female staff members. Wynn stepped down as chairman and CEO of the company several months ago in the wake of the allegations.
Wynn Resorts also recently settled its beefs with Japanese casino mogul Kazuo Okada, Tokyo-based gaming conglomerate Universal Entertainment, as well as with Steve Wynn's ex-wife, Elaine Wynn.
During the earnings call on Tuesday, Wynn CEO Matt Maddox emphasized that he is not "interested in looking at the rearview mirror" and dwelling on the scandal that his predecessor is facing. Instead, MAddox expressed optimism about the company's future prospects.
"Executive management has not only been focused on maintaining and enhancing the operations of the business and stabilizing the culture, but in reducing the noise surrounding our business," Maddox said.
Setting aside the litigation expenses, Wynn's revenue jumped 20.5 percent to $1.72 billion in Q1 from $1.42 billion in the same period of 2017.
The rise was fueled mostly by its Macau operations and a positive result at its Las Vegas business unit. Adjusted earnings before interest, taxes, depreciation, and amortization (EBITDA) totaled $564.3 million, up 32 percent year-on-year.
Of all its properties, Wynn Palace in Macau saw the biggest operating revenue increase, followed by Wynn Macau and the Las Vegas operations.
Wynn Palace's operating revenue grew 47.2 percent to $665.8 million and adjusted EBITDA jumped 89.4 percent to $211.9 million.
Wynn Palace, located in Macau's Cotai Strip, posted revenue of $568.5 million, a 50.7 percent year-on-year gain. VIP table games turnover rose 39 percent to $15.39 billion while table drop in mass market operations grew 58.1 percent to $1.22 billion.
Wynn Macau's operating revenue rose 11.9 percent to $618.2 million, while adjusted EBITDA grew 22.3 percent to $79.2 million. Wynn Macau posted $539 million gaming revenue, 10.5 percent higher than last year's US$488 million.
"Combining the results at Wynn Macau and Wynn Palace, we note that the company's performance was at least 2x market-wide growth on mass and slots. On VIP, total volume growth was closer to 1.5x the market, while VIP GGR growth was below market due to lower reported win rate on the junket segment," Union Gaming analyst Grant Govertsen said in a note.
Looking forward, Maddox announced a planned US$100-million investment to revamp the Wynn Macau property this year, which includes "taking out a lot of the exterior junket space that is not productive."
Meanwhile, Wynn's Las Vegas operating revenues grew by 3 percent to $431.5 million while its Adjusted Property EBITDA rose 6 percent to $134.6 million.
Comments