The European Poker Tour (EPT) is making a return to Monte Carlo, and the poker community couldn't be happier. This year's series of tournaments, entitled the 2018 PokerStars and Monte-Carlo Casino EPT, will get underway on April 24, bringing the action back to the French gambling enclave after taking a break last year. Among the traditional NLHE and Omaha games, several High Roller and Super High Roller events promise to provide some incredible action.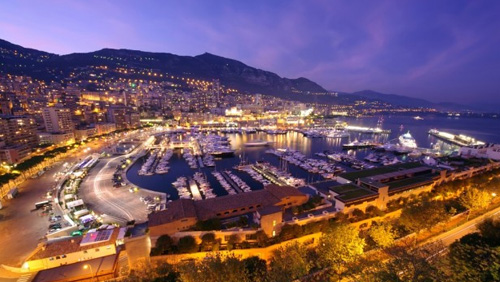 After 2016, PokerStars decided to mix things up a bit and ditched the EPT in favor of its Championship and Festivals. It was a surprise, given the popularity of the Monte Carlo stop, and PokerStars obviously saw the error of its ways in deciding to return to the French Riviera.
There are five PokerStars Players Championship (PSPC) packages up for grabs during the series. Each package is worth $30,000 and provides the winner with the $25,000 entry fee for the PSPC event, accommodations for six nights at the Atlantis Resort in Nassau, Bahamas, as well as $2,000 in spending money.
Monte Carlo was the last stop on the EPT from season 1 through season 12. It has been the location of all EPT Grand Finals, except in season 7 when it was held in Madrid. Two EPT events held previously in Monte Carlo have produced millionaires. In season 4, Glen Chorny won almost $3.2 million at the EPT Grand Final after he took down Denes Kalo. The following year, Pieter de Korver won the same event, pocketing a little more than $3 million.
Every year except for 2016, the buy-in for the EPT Grand Final has been in excess of $12,000 with an average field of around 680 players. For season 12, the buy-in had been reduced to about $6,500, and almost 1,100 players signed up. This year, the buy-in will once again be around $6,500.
With the relaunch of the Monte Carlo stop, the shot clock will be used at several of the tournaments, including the Main Event starting on Day 2. All no-limit events will use the big blind ante (BBA), quickly becoming the norm at all major tournaments. Under the BBA implementation, the player sitting in the big blind seat pays the ante for everyone at the table, speeding up the game and reducing confusion over who has or hasn't anted up.