The old saying is that a team can't clinch a playoff berth with a strong April, but it can essentially end its postseason chances with a horrid first month of baseball. Thus, you can probably write off struggling 2018 clubs like the Tampa Bay Rays, Cincinnati Reds, Miami Marlins and San Diego Padres still competing in October. Not that they were ever expected to be very good.
Odds courtesy of OddsShark.com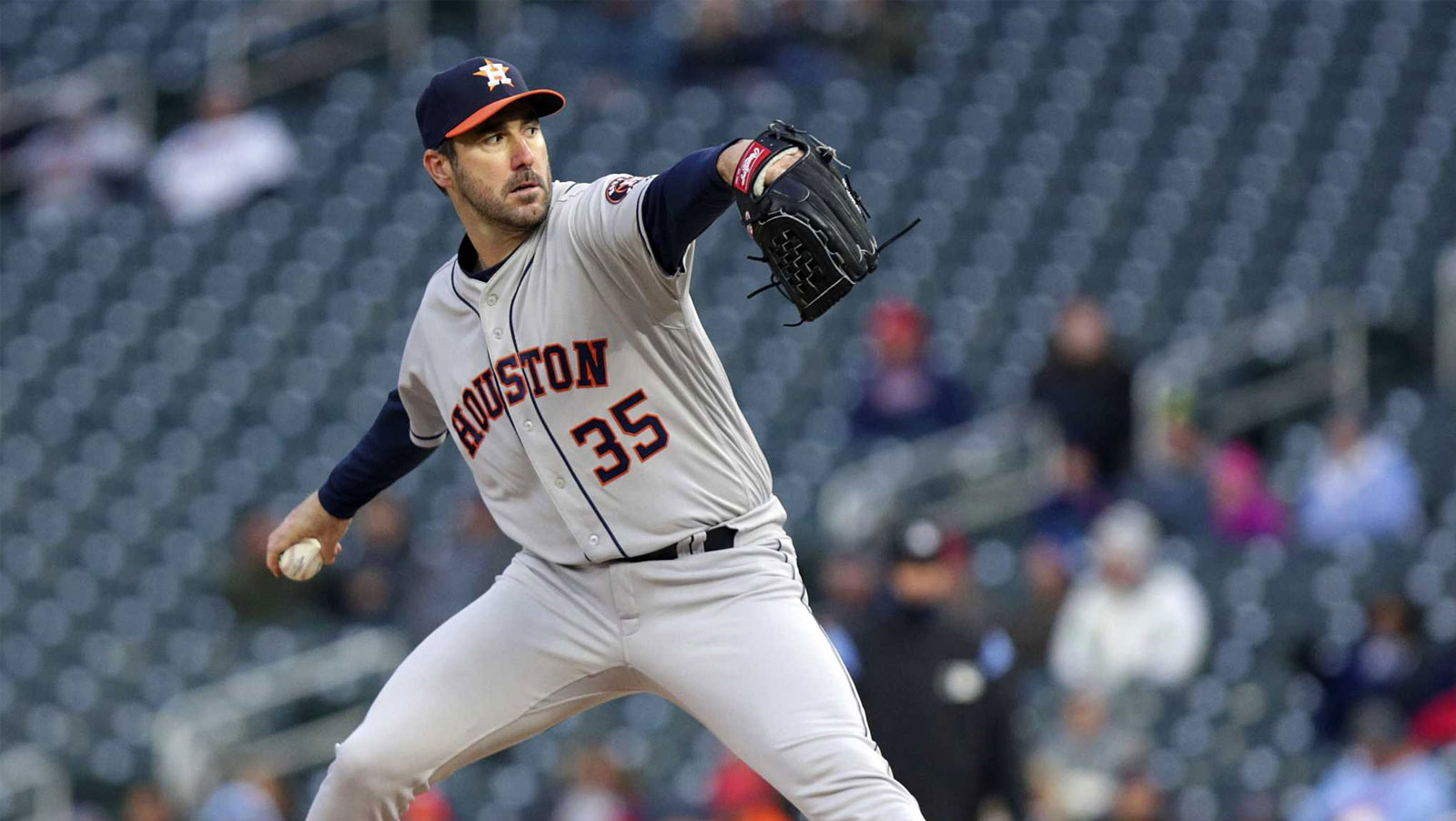 Earlier this spring, the Los Angeles Dodgers were the +500 favorites to win the club's first title since that Kirk Gibson/Orel Hershiser team in 1988 upset Oakland in the Fall Classic. The Dodgers have been uneven in the early going, however, and appear to miss All-Star third baseman Justin Turner more than most experts expected.
Los Angeles is too talented to keep struggling much longer and is still at +500 on those MLB futures but is now trailing the team that beat it in the 2017 World Series, the Houston Astros (+425).
There has been no championship hangover for the Astros as they have gotten off to a terrific start and lead the American League in run differential. Ace pitcher Justin Verlander continues to dominate since his trade acquisition from Detroit last August, and offseason trade addition Gerrit Cole has adjusted just fine to the Junior Circuit. Reigning AL MVP and batting champion Jose Altuve is raking again. This club doesn't appear to have any flaws.
The New York Yankees have risen to +650 on the 2018 World Series odds. Of course, the Bombers traded for 2017 home run king Giancarlo Stanton from Miami, and he had Yankees fans dreaming of a 70-home run season. Stanton could be pressing in the Big Apple as he's on an historic strikeout rate. In fact, Stanton whiffed 16 times last week, or more than Yankees legend Joe DiMaggio did in the entire 1941 season (13). Catcher Gary Sanchez is also in a horrible slump to start the season.
The talk of baseball so far has been Los Angeles Angels rookie Shohei Ohtani. The way the Japanese phenom is going, he might win AL MVP, Cy Young and Rookie of the Year. Ohtani has been everything the Angels could have hoped for and more, tearing the cover off the ball as a DH and just as spectacular as a starting pitcher. The Angels are right on Houston's tail in the AL West and are set at +2500 on the MLB futures.