The land that brought Ingmar Bergman and Avicii to the world is about to embark on an adventure. Sweden has been exploring the launch of its iGaming market, but was concerned with running afoul of European Union (EU) laws. It anticipated making the launch as soon as Father Time left the building at the end of 2018, and now, with no objections from the EU, it looks as though things will move forward as planned.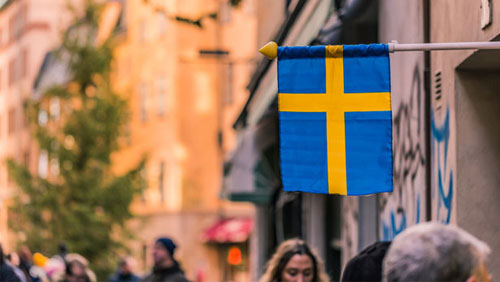 There is a three-month window allocated to legislative proposals submitted by an EU state. If there is no response within that time, the legislation can be considered as approved. Norway's neighbor to the east had been concerned that its iGaming market might violate EU treaties over the movement of goods and services, a concern that would appear to be unfounded.
Now, the Swedish State Counsel will have to pass down its verdict on the iGaming draft. From there it will go in front of parliament. Swedish officials anticipate parliament to review, and approve, the bill by the end of the week.
The new legislation requires any entity operating in the Swedish gambling market to obtain a license. The market will be divided into three segments—competitive for online gambling and betting, gambling for public interest (such as lotteries or land-based bingo activities) and a final state-controlled segment that will cover land-based casinos and slot machines.
The bill goes on to detail what the licensees' obligations are. They will be required to track player activity to help prevent gambling addiction, cutting them off if they've had too much. Bonus offers can be provided, but only for the first instance of gambling. To protect consumers, Internet Service Providers (ISPs) are obligated to display a warning on all unlicensed sites.
Sweden already offers legalized gambling, with certain games available to those 18 years old or older and entrance into casinos limited to patrons 20 years old or older. There are four casinos in the country, all with the name of Casino Cosmopol. The casinos offer a variety of standard casino action – poker, slot machines, blackjack—and they're all owned by state-run Svenska Spel, which controls 50% of the gambling market in the country.