What's it like to earn $1.5 million a year for having fun while lounging around in a bath robe? Chris Moorman would know the answer. The British poker player has racked up about $14.5 million online, and an additional $5.3 million in live action, in the past 13 years. He hasn't confirmed whether or not he wears the bathrobe while playing.
Moorman had never even heard of poker until he went off to college, and didn't get into the game until his second year. By the time he graduated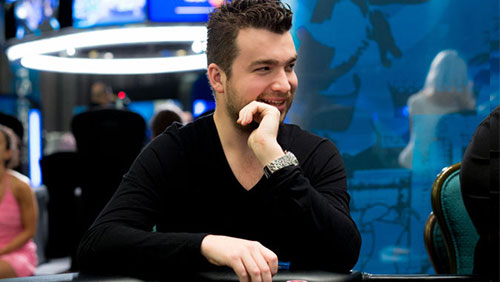 , the now 32-year-old had made enough money to pay off his student loans, as well as put almost $70,000 in his wallet. He has become the most successful online player, and the only to earn more than $10 million.
When he broke the news to his parents that he had found his calling they were, as are all well-intentioned parents, high skeptical. However, he struck a deal with his father. In an interview with Essex Live, Moorman recounted how his "impressed" dad "gave me six months to see how much I could make.  If I failed I would have to get a proper job in the real world." The Basildon, UK resident accepted the challenge and locked himself in his room, only to emerge six months later with almost $140,000 in his bank.
Moorman's attack at live games, while maybe not as impressive, certainly has been substantial. He has one WSOP bracelet, which he won last year at the $1,500 NLHE Shootout along with just under $500,000, and five WSOP final table appearances. He has also picked up one WPT title with three money finishes, as well as three money finishes in the EPT. His WPT title in 2014 produced his largest purse to-date, giving him $1,015,460 to add to his bank. His largest single-game take prior to that was a $1-million second-place prize at the WPT Main Event Cannes three years earlier.
Moorman gets his ability naturally. On a trip home from an Australian tournament in 2010, he paid the buy-in for both him and his father, Simon, to participate in a £1000 (US$1394) tournament. Despite being a newcomer to live tournaments, the older Moorman did well. After his son was eliminated, the patriarch took down the tournament and the $123,000 top prize.