This is a guest contribution by Rob Lawson. If you would like to submit a contribution please contact Bill Beatty for submission details. Thank you.
As part of the build-up to the ICE Totally Gaming show in London, Rob Lawson, head of Customer Success at UK-licensed lottery games and iLottery software business LOT.TO, gives us his take on the future of the lottery sector.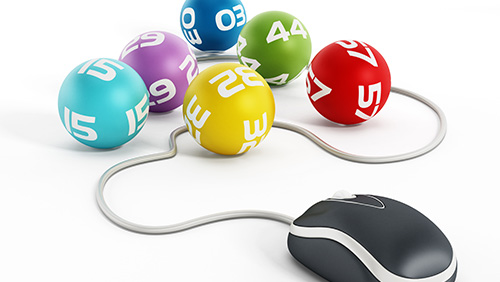 Lottery is the single most significant growth area for the global gambling sector, yet compared to other channels such as betting and casino, it remains in the Dark Ages when it comes to technology and online engagement. This represents both a threat to the established operators, and an opportunity for those who seek to challenge them.
The lottery sector currently accounts for 30% of the global gaming industry, which is expected to turn over $635bn annually by 2020. Yet, in terms of embracing the opportunities offered by the internet, lottery remains way behind the curve. This means that many profitable lottery operators, either inadvertently or due to local legal frameworks, now find themselves at risk of extinction.
Because most lotteries are controlled by state or national governments, many of which see the internet as hard to control and police, the sector has been very slow in moving forward with online sales and promotion. This is most obvious in the U.S., where the institutionalised distrust of online gambling means that some of the world's richest lotteries, including Mega Millions and Powerball, cannot be played online.
There has, of course, been some movement towards an online future. The UK's Camelot has offered online sales since 2003 and sites offering access to overseas lotteries have expanded rapidly in the eight years since 2010, moving from a little-known niche to a multi-billion pound business sector, although even this is still only scratching the surface in terms of global sales potential.
iLottery opens up a whole new dynamic for players who were previously limited to their own national lottery games. This isn't just down to bigger jackpots—although that is most certainly the key driver when games like Powerball are hitting $1.5 billion—it's also about better odds (ie. Irish Lotto) and more cash prizes (ie. German Lotto). Put simply, it's about choice and you will find that many people who play overseas lotteries online will continue to play their homegrown games as well.
The basic premise of a lottery game is inherently suited to online play. Online operators can offer a mixture of weekly, daily and instant play games, based on both official state lotteries and internal draws, made using a Random Number Generator (RNG). Because these games tend to be based on the insured model, they can also be more flexible, offering features such as jackpot-only, multi-lottery combo games or even prizes that are tailored to suit a certain market.
In Nigeria, national operator Western Lotto offers games that are specifically tailored to suit local tastes and spending power. It's possible to play a single line on Powerball for just 25p, with prizes of up to £30,000, or you can play the Max games, which offer full-fat cash payouts. These are based on a single line syndicate, with prizes divided between shares priced around 50p each. Both models provide an accessible and realistic entry point for Nigerian players.
The other key benefit of iLottery is that it lends itself perfectly to online play. More than 55% of UK players now use a handheld device for their gaming transactions, a figure that increases to 85% or more in emerging markets, such as Africa, where most people use an Android phone as their single source of internet access. This means that iLottery sites need to be fully adaptable to all platforms, with none of the playing experience being lost on a smaller screen. Apps are great, but they rely on someone downloading them, and may not function well on a slow connection.
This brings me to the key point of the article, which is that not all iLottery platforms are created equal. I'll name no names, but some leading brands are still operating on back end technology that is approaching a decade old. It does the job, most of the time, but it's rapidly being outpaced by new innovations, which will ultimately render it obsolete. It's also slow to update, complex to adapt for new games and potentially vulnerable to security threats.
It's not immediately clear why such large, and cash-rich, organisations have allowed themselves to get into this position. Maybe it's because they are a victim of their own success. In effect, their customer databases are too large to move over to a new platform, so they persevere with that they have, and kick the problem into the long grass. Whatever the reason, with new challengers emerging, offering a wider range of games and new ways to play them, it's an existential threat.
The companies who prosper in the iLottery revolution will not be the operators who are prepared to feed the beast and stump up for big, costly, excessive hardware. This leads to only to slow deployment times, rigid legacy systems and painful integrations, all mortal enemies of a modern lottery business.
In a mobile-first, content-rich world, where speed and agility are everything, smaller and more dynamic enablers are set to dominate the iLottery sector, using SaaS-based Cloud technology to deliver solutions that work for both state-operated lotteries and private operators.
The iLottery revolution is only just beginning and I expect 2018 to be the year when it truly takes off. The African, Asian and LatAm markets are opening up to the huge prizes and preferential odds offered by overseas lotteries, while in the U.S. we are seeing movement as Pennsylvania prepares to offer online sales on its state lottery. Growth for the global iLottery is forecast at 16% for the year, but I think it could go even higher as more and more markets open up. Watch this space!
Rob and the LOT.TO team will be exhibiting at ICE Totally Gaming in London (Stand: N9-206) from February 6th to 8th.
Rob Lawson, head of Customer Success at UK-licensed lottery games and iLottery software business LOT.TO.
Comments