David Williams is to join British Racing Bet as its new Director of Communications, it was announced today.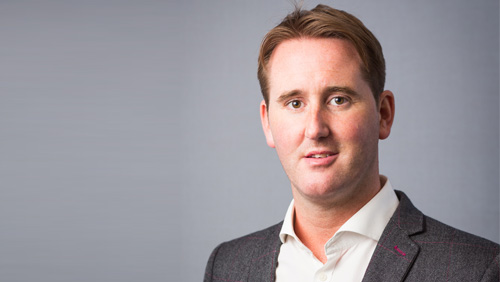 British Racing Bet is the entity formed by the majority of British racecourses to deliver pool betting on British racing and is gearing up for its July 2018 launch.
Williams was most recently Director of Media at Ladbrokes and will next month take up his new position with the pool betting operation as it adds expertise to its senior team.
Nigel Roddis, Managing Director of British Racing Bet, said: "David is a highly talented, well known and well regarded professional who brings a wealth of communications experience to the team. His knowledge of the racing and betting industries is first-rate and we are delighted he will join us shortly as we continue our preparations towards launching later this Summer.
"We are building a senior management team of motivated and ambitious industry experts who buy into our vision for reinvigorating pool betting to the racing community. David will play a central role in helping us achieve our ambitions."
David Williams said: "I'm thrilled to be joining Nigel and his team. I've spent a lot of time with them in recent months and have been struck by the energy and enthusiasm that is evident throughout the team. I'm passionate about racing and betting, so this role was too good an opportunity to pass up.
"We have a once in a lifetime chance to engage our audiences with the appeal of pool betting, and we need to communicate it cleverly and consistently. I'm relishing the opportunity of rolling up my sleeves and being part of a game-changing project."
The new pool-betting business will operate on over 50 UK racecourses from July 2018. Other recent senior level appointments include former Betfair Director, Steve Johnson who has joined as Commercial Director, Kevan Woodcock, formerly at Sportech, as CTO, and Michaela Bonomini who joins as HR Manager from GVC Holdings PLC.
For further information, please contact Nigel Roddis (07769880943) or David Williams (07976180236)
Note to editors: British Racing Bet is the current corporate trading name for the pool betting project being run on behalf of the vast majority of British Racecourses. A consumer facing brand will be launched in the coming weeks.