Lee Davy sits down with Jake Cody to talk about the past, present and future of British poker including a look at British interest in Macau, why there aren't more top British talent playing in the High Roller MTTs and more.
*To download this audio, right click and save link as*
The curse of the interviewer is you never know if your guest is telling you the truth. They could have been awake all night thinking about a bad beat while being scratched to death by an old woollen blanket and you would be none the wiser.
I walk in and get my dictaphone out.
Game face on.
"Life is good," says Jake Cody after I plant a very British How Are You? at his door.
Is it, Jake?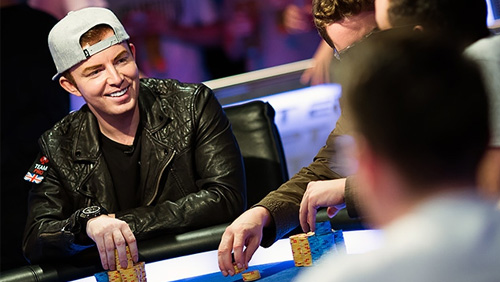 It depends on the metric.
From the outside-in you see a man travelling the world playing a game that he loves, dining in the most elegant restaurants, befriending some of the most intelligent people on the planet, representing the most significant brand in poker, and you wonder how life can be anything other than good?
But there is more to life than poker, right?
There are those for whom depression makes them come to life. They hold interviews from within their lifeboat, unafraid of the tsunami of vulnerability. A mirror cracks, but they don't care.
Jake does.
There is poker.
There is life.
And never the pair should meet when a man like me comes along and starts asking questions. And so I don't press forward on the inquisitiveness of life. Instead, I bust out the ballad of Britain, and it was a good move because Cody shines.
"I play a lot of live cash games in London," Cody tells me when I question him on his current involvement in the game. "In the last three-years, I have been focusing on cash games. In the past year, I have been dabbling in Macau, which is a different experience. I still play a lot of the tournaments around the UK. The thing I love about UK poker is everyone knows each other. I have made so many friends through the UK poker scene." 
When I broke into poker, Jake Cody was the new kid on the block. A native of Rochdale who, after making the four walls of his mother's kitchen table his skin, decided to venture into the live realm, and began winning tournaments with the ease and equanimity of a wind chime singing a song in the breeze.
He became the fastest and youngest Triple Crown winner of all time. And it wasn't just Cody who was making the headlines for British poker. There was a glut of them. They were the very best in the business. What happened?
"I don't think it was a coincidence. At one point we were completely up there with the best," Cody reminisces. "There was a time when a close-knit group would all share ideas, and they fast forwarded the trajectory for learning poker. When everyone is riding high, it's infectious, and everyone had pieces of everyone. It was like what the Germans are doing, today, but on a smaller scale." 
Ah, the Germans.
Those super-efficient robots who live a life devoid of emotion winning everything they enter from Tiddly Winks to car manufacturing trophies to poker events. That's what I think about when I conjure up an image of the very best German players. When I think back to the time when the UK pros were at the top of the game, I see a bunch of talented pissheads. 
"Personally, I have two mentalities," says Cody. "I have a complete work mode mentality where I am completely dedicated. Then I have a side where I want to see my mates and have a laugh. Maybe in the past, the British players did lean more towards having a laugh, but that's part of our culture. 
"I would say the very best British players are just as professional as the Germans, but there are more of them that lean to the other side. That's why so many have fallen by the wayside in recent years. 
"In Macau a lot of the best players are British. JP Kelly, Tom MacDonald, Matt Moss, Andrew Moseley. These are the people who don't want to do media stuff and keep themselves to themselves. Tom is like my best friend in poker. I love the media side and getting the attention and being a known player and yet he's the End Boss who doesn't want anyone to know who he is. There are two different worlds in poker." 
It took me a long time to recognise this truth. Starting out, I breathed in all of my poker content via PokerNews. I watched interviews with the stars. I read articles about the winners and the losers.
As a writer of poker, people keep you at arm's length. It's like there is a tripwire surrounding the truth, and if you get too close to it, the alarm bells are deafening. We only see what poker players want us to see. And this is why, when I started out I was confused when the British pros I shared rooms with at a Las Vegas mansion began calling every champion a fish. 
"That's the funny thing about poker," says Cody. "It's a competitive environment. I am friends with most of the tour and hang out with most of the different groups. All the different groups think the other groups are terrible. I say that but there is still a community feel, and everyone has poker in common, but professionally everyone thinks they are better than everyone else." 
And what happened to the young British hoard that cut a scar into the heart of tournament poker a decade ago? Where did the men and women who used the word fish more than Fred the Fishmonger end up? 
"A lot of players have settled down and met girlfriends," says Cody. "Tournament poker makes it incredibly difficult to have a relationship with someone, especially if they don't understand poker. If you're away a lot you're living a strange, unconventional lifestyle, bouncing from city to city and I love it, but it's difficult to maintain a relationship." 
So the new wave of new wave either ended up in the cash games of Macau or watching X-Factor while their other half had a kid hanging off each breast.
But they didn't all end up like that.
Chris Moorman is still the man.
And there, sitting in front of me is Jake fricking Cody.
The business.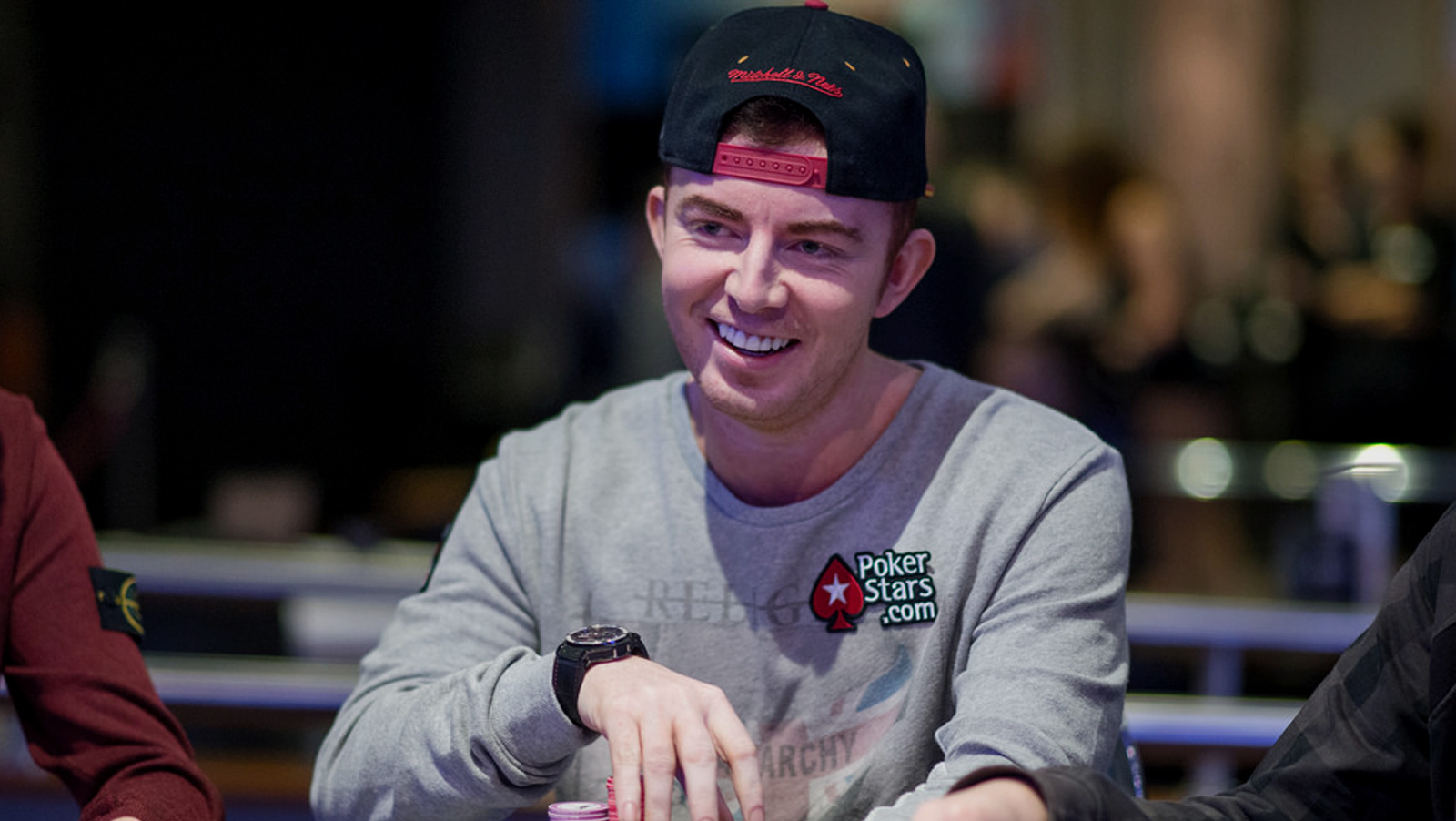 So why don't we see him, Moorman and co., joining the likes of Stephen Chidwick and Charlie Carrel in the higher echelon of the game? 
"It's not just about poker. It's a lot of work getting money to these places," Cody tells me. "Players sell action or are backed, and in a way, it projects an image which isn't completely true of what stakes they are playing for. I decided against playing because I have a daughter. I wanted to solidify my bankroll for her future. I didn't want to play a fairly high variance event against the best players in the world. My ego wants to me to play, but I'm happy and confident enough that I don't need to do it. Also, I've played so much in Macau, my general view of who the best players are is very different to what the general public believes. I would say it's harder to go to Macau and win. There are a lot of young Russian poker players out there; some French guys are really good. There are a lot of Europeans and not a lot of Americans. Maybe it would have been different if I was still 20-year old Jake?" 
Taking a gander at Cody's Hendon Mob, you can see that $10k events are the ceiling. Anything higher is unusual. And you don't get more unusual than the $25k PokerStars Player's No-Limit Hold'em Championship.
Will Cody be playing?
"I'm fairly nitty with anything higher than $10k, but that one's unmissable," says Cody. "There will be a domino effect because they are giving away so many of these passes. The winner of the MEGASTACK event will be in there, for example. It's likely that he or she hasn't played a $25k before. So we have 300 players, most of whom wouldn't have played those stakes before. This makes a lot of mid-stakes tournament guys want to play, and maybe they're not ready for the step up. Then the very best benefit the most because they have a great event. Let's also not forget the buzz about the event, and how much bigger the other events will become because more pros will want to attend to try and win a seat into this event." 
Life is good. 
It's still rattling around in my mind.
Life.
Poker.
So how does poker make Jake Cody feel? After all, it sounds like this is what he spends most of his time doing, and expects to be doing for the next few years.
"I absolutely love it," says Cody with a big smile on his face. 
It's the same answer he has been giving me for ten years.
Is it rote?
Is it planned?
Or is it the truth?
Life is good. 
I believe you, Jake.
I really do.