How good are the Houston Rockets, and are they a legitimate threat to the Golden State Warriors in the Western Conference? Those questions will be answered in the upcoming four months, but for now the Rockets have put together a season-best 11-game winning streak to move up to +700 odds to win the 2018 NBA championship.
Odds courtesy of OddsShark.com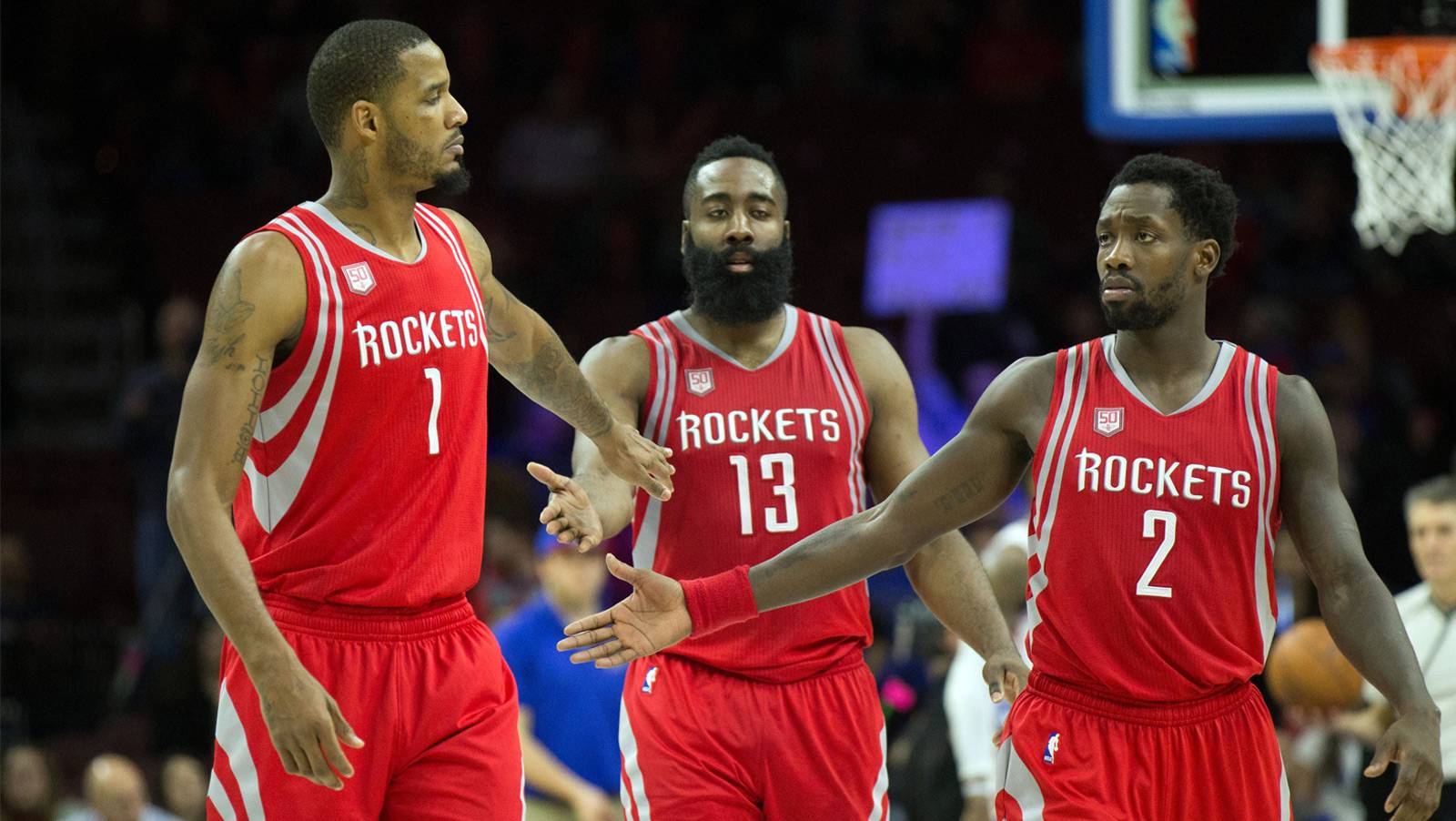 Houston currently owns the best record in the league at 22-4, although the Boston Celtics have two more wins and sit at 24-6 to lead the Eastern Conference. The Rockets are the third choice to win the title behind the Warriors and Cleveland Cavaliers, who have met in the NBA Finals each of the previous three years.
Golden State remains the overwhelming favorite to win back-to-back championships this season at -175 while Cleveland is much further behind as the +475 second choice. The Warriors have won two of the three head-to-head matchups with the Cavs for the title, but they may face one of their biggest challenges in the West this year. Golden State lost its season opener to Houston at home, and the teams do not square off again until January 4. The Rockets then host the Warriors again two weeks later.
Cleveland is still chasing Boston for the best record in the East but has won 15 of 16 following a disappointing start. Led by perennial NBA MVP contender LeBron James, the Cavs look like their only real challenge to get back to the Finals will come from the Celtics, who are listed at +900 to win the championship. Boston would have a better shot to dethrone Cleveland with Gordon Hayward back on the court, and the team's free-agent prize just got out of his walking boot after suffering a fractured ankle in a season-opening loss to the Cavs. Hayward's return this season is still doubtful.
The San Antonio Spurs (+1600) and Oklahoma City Thunder (+1800) are two other teams from the West that could eventually make some noise as sleepers right now. The Spurs just got All-Star Kawhi Leonard back while the Thunder's Big Three of Russell Westbrook, Paul George and Carmelo Anthony have underachieved so far.
Comments