The #MeToo sexual harassment and abuse scandal continues to flit in and out of the poker world after the news that the former Poker After Dark hostess, Leeann Tweeden was abused by a Minnesota Senator, and Doyle Brunson shares his view on the campaign.

Do you know a #MeToo victim?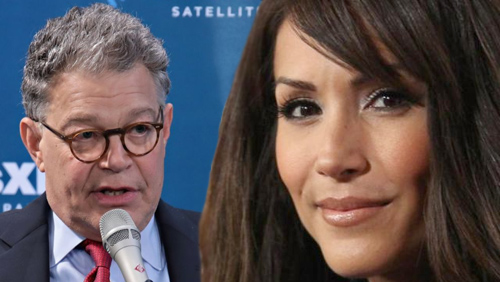 We all do, and this week, the hashtag that had destigmatised sexual harassment and assault reached the poker world when the former Poker After Dark presenter Leeann Tweeden shared her #MeToo story.
Writing on KABC.com, where she works as a radio host, Tweeden shared two assaults that date back to 2006 involving the Democratic United States Senator Al Franken.
The incidents happened in December 2006, when Franken (a comedian back then) and Tweeden, were on a USO Tour in the Middle East to entertain the troops.
Franken was the headline act; Tweeden was the emcee, but Franken told Tweeden that he had written a skit that involved the pair kissing. The Minnesota Senator then pressed behind the stage for a rehearsal kiss where Tweeden says he put his hand on the back of my head, mashed his lips against mine and aggressively stuck his tongue in my mouth.
The second allegation of assault is one that Tweeden was only aware of once she had returned to the US and looked through photographs of the trip. Amongst the collection was one where she had fallen asleep on the cargo plane on the flight home, and somebody (still unknown) had photographed Franken feeling her breasts over her kevlar jacket,
"I felt disgusted and violated," wrote Tweeden. "How dare anybody grab my breasts and think it's funny."
After sharing the details of her assault, at least one more person has come forward to allege that Ranken assaulted her. Lindsay Menz, 33, from Frisco Texas, claims that while posing for a photograph with Franken, the Senator groped her buttocks for three to four seconds. The alleged incident took place in 2010, two years after Ranken had joined the Senate.
Ranken responded to the fresh allegations telling CNN Sunday in a statement:
"I take thousands of photos at the state fair surrounded by hundreds of people, and I certainly don't remember taking this picture," Franken said. "I feel badly that Ms. Menz came away from our interaction feeling disrespected."
Franken also apologised to Tweeden, and the former poker host has since accepted his apology.
Doyle Brunson Has a Point of View
It's not the first controversial #MeToo discussion to touch the poker world this week. You may remember that Daniel Negreanu made his feelings clear when actresses Elizabeth Perkins and Amber Tamblyn accused the Hollywood star James Woods of sexual harassment calling him a 'scumbag.' Woods responded by calling Negreanu a 'cowardly piece of shit.'
Moving from one Poker Hall of Famer to another and Doyle Brunson has also gotten in on the act.
Several weeks after Brunson took a sabbatical from Twitter after airing his controversial views on gun control in the wake of the Las Vegas Massacre; he is at it again posting this response to the swathe of complaints of sexual harassment and abuse with this old school gem.
Comments