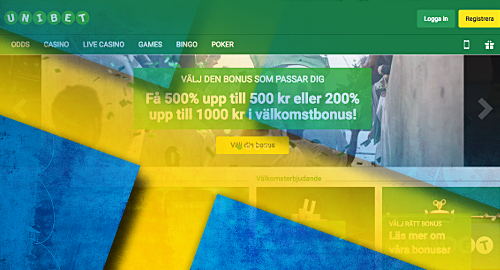 Internationally licensed online gambling operators now control one-quarter of Sweden's overall gambling market.
Figures released this week by the Lotteriinspektionen gaming regulatory body show Sweden's overall gambling market was worth SEK 16.5b (US $1.95b) through the first nine months of 2017, a sum roughly 3% greater than the market generated in the same period last year.
However, Swedish-licensed operators' share of that pie – SEK 12.5b – was essentially flat year-on-year, while online gambling operators not holding a Swedish gaming license – i.e. all of them not named Svenska Spel – saw their share rise 11% year-on-year to just over SEK 4b.
The state-owned (for the time being) Svenska Spel reported overall year-to-date sales declining 1% to SEK 6.5b. The decline was entirely due to land-based operations, which fell 5% to SEK 4.9b, while online operations improved 15% to just under SEK 1.6b.
The ATG horserace betting monopoly reported a similar land-bad/online-good dynamic, with land-based sales down 8% to SEK 1.3b while digital ops improved 16% to SEK 1.76b. The online gains helped ATG's overall sales improve 5% to nearly SEK 3.1b.
Including Sweden's various state-approved lottery operations, total locally licensed online sales for the year-to-date were just over SEK 3.4b, or roughly 46% of the overall online marketplace, with the remainder held by those pesky international operators.
Sweden is in the process of revamping its gambling market, which will not only see the likely privatization of Svenska Spel but also the end of its de facto online gambling monopoly. While the new regime won't take effect until well after next September's national elections, Lotteriinspektionen has invited would-be online licensees to submit applications for licensure as of July 2018.
However, in the interim, Lotteriinspektionen has vowed to crack down on international online operators' ability to advertise with Swedish-facing media outlets following last month's ruling by the Supreme Administrative Court.
Comments