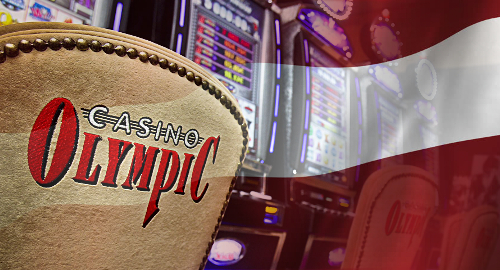 Eastern European gambling operator Olympic Entertainment Group (OEG) isn't giving up the fight to preserve its threatened Latvian gaming halls.
In May, the city council in Latvia's capital Riga announced plans to purge all gambling halls from the city's historic center district, with exceptions made for operations based in four- and five-star hotels. In total, 42 venues were targeted for closure, with seven of these venues operated by OEG's Latvian subsidiary.
On Wednesday, OEG said its subsidiary had received official notices that two of its Riga venues would have to close by September 2022. OEG said decisions taken by the Council on Wednesday made it likely that a further five permit cancellations were in the mail.
OEG maintains that the Council's decisions to cancel gaming permits are "against the Latvian legislation in force" and therefore OEG is "filing an action with a court requesting to have the decision declared invalid."
As it did in May, OEG stressed that its flagship Latvian property, the Olympic Voodoo Casino in Riga's city center, isn't affected by the Council's purge. And OEG continues to somewhat paradoxically maintain that the elimination of smaller competitors will actually have "a positive impact" on the Voodoo Casino's revenue.
This year has not been kind to OEG and other 12 Latvian-licensed gaming operators, with the government having announced plans this July to hike gambling taxes on gaming tables and electronic gaming machines by one-third effective next year.
At present, Latvia remains OEG's largest market, reporting revenue of €16.2m in the three months ending September 30, more than one-third the €47.m in overall revenue the company generated in Q3. But Latvia's year-on-year growth was just 4.1%, among the smallest growth of OEG's regional operations.
Estonia ranked second on OEG's revenue chart with €11m, up 9.6% year-on-year. That was followed by Italy (€6.9m, +11%), Lithuania (€6.2m, +8.2%), Slovakia (€4m, +13.8%) and OEG's recently established Malta business (€3.6m, -2.2%).
Overall revenue was down 2.2% year-on-year, largely due to OEG shutting down its Polish subsidiary, which contributed €4.2m to Q3 2016's revenue pie. (On a like-for-like basis, OEG's revenue would have risen nearly 7%.) OEG officially delisted its shares from the Warsaw Stock Exchange on September 19.
Comments