The Pennsylvania Gaming Control Board (PGCB) has punished three casinos with fines totalling $77,500 fine for various gambling violations.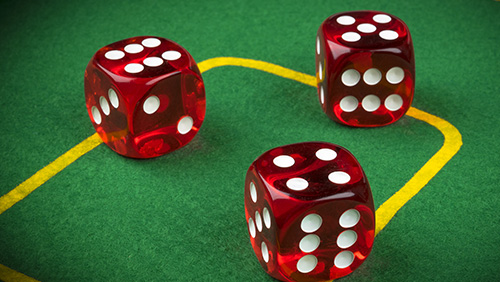 In a statement, the state regulator named the erring casino operators as Holdings Acquisitions Company, L.P., operator of the Rivers Casino in Pittsburgh; Downs Racing, L.P., operator of Mohegan Sun at Pocono Downs in Lackawanna County; and SugarHouse HSP Gaming L.P., operator of the SugarHouse Casino in Philadelphia.
According to PGCB, Holdings must pay a total fine of $42,000 for allowing three individuals who are on the PGCB's Self-Excluded Persons List to gamble.
"Gaming facilities in the Commonwealth must refuse wagers from, and deny gaming privileges such as player's cards and cash advances to individuals who are on the Self-Exclusion List," PGCB pointed out. 'Individuals who place themselves on the Self-Exclusion List can choose 1-year, 5-year, or lifetime options but must in all cases make a request to the Board to be removed from the list even if that agreed upon time period has expired."
A procedural violation in a poker room, meanwhile, was the primary reason why PGCB slapped Downs Racing, L.P. with a $25,000 fine. The state regulator claimed that Downs failed to report a 2016 incident that resulted in the use of compromised decks with incorrect cards.
Finally, PGCB has once again caught SugarHouse HSP Gaming Ltd. allowing minors to gamble in their facility.
It would be recalled that SugarHouse was slapped with a $100k fine in January for five separate incidents of patrons under the age of 21 years old getting their gamble on.
This time, the PGCB found out that SugarHouse allowed a 19-year-old man to gamble at a slot machine in their Philadelphia casino. The state regulator ordered SugarHouse to pay a $10,000 fine for the violation.
Comments