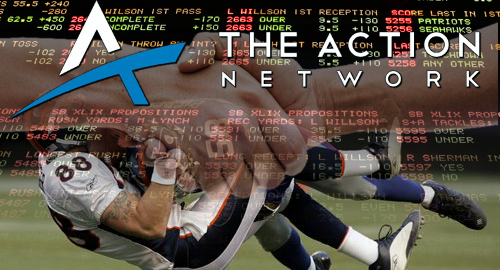 Investor Peter Chernin has placed a big wager on the future of US sports betting and daily fantasy sports (DFS) via the launch of a new sports data company.
On Monday, the California-based Chernin Group announced the formation of The Action Network, a "premium sports analysis and media company that will cater to the $170 billion+ underserved sports wagering and fantasy markets."
The Action Network includes the newly acquired operations of Massachusetts-based DFS analytics firm FantasyLabs, sports info and betting services provider Sports Insights, as well as real-time scores-, odds- and picks-tracking app platform SportsAction.
Former ESPN personality Chad Millman has been brought on board as The Action Network's new Head of Media. Millman, who will be responsible for overseeing the Network's content strategy, said betting and fantasy are "the prisms through which so many fans watch sports. And that audience is only going to grow."
Mike Kerns, the Chernin Group's head of digital, said The Action Network's mandate was to "super-serve" the market for so-called "sports speculators." Kerns believes this market is "immensely valuable and growing every day, yet there is a real lack of professionalized resources and infrastructure."
Billionaire investor Mark Cuban acquired a stake in FantasyLabs in 2016. On Monday, he called that investment "a bet on the future of how people consume sports – with something at stake." Cuban views Chernin's acquisition of FantasyLabs and the creation of The Action Network as further proof that "this market is underserved."
Chernin already owns sports media outlet Barstool Sports, and Chernin's ongoing interest in establishing itself as the go-to data source for sports 'speculators' reflects the growing faith that America's longstanding prohibition of sports betting is drawing to a close, regardless of how the US Supreme Court rules on New Jersey's bid to overturn the federal betting ban.
Chernin isn't alone in jockeying for a position at the front of the US sports betting queue. Last month saw US gaming device maker International Game Technology acquire NYX Gaming Group, with most observers viewing the deal as a way for IGT to get its hands on NYX's OpenBet sports betting technology. Meanwhile, European omni-channel betting platform provider SBTech just announced plans to establish a US office "in early 2018."
Comments