Philippine-listed game technology provider PhilWeb Corp. president Dennis Valdes has painted a rosy picture for 2018 as the company waits for Philippine Amusement and Gaming Corporation's (PAGCOR) signal to resume operations.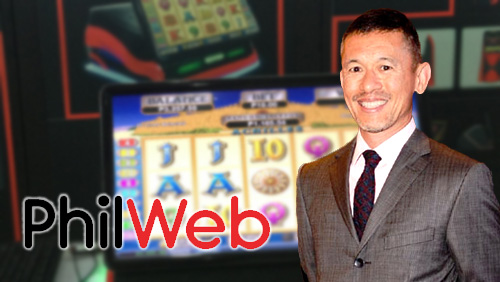 The Philippine Daily Inquirer reported that Valdes is seeing a reversal of PhilWeb's fortune by next year now that PAGCOR has issued a provisional certificate of accreditation for the company to be an electronic gaming system (EGS) provider.
As an EGS provider, PhilWeb may be able to offer software and other services to operators of PAGCOR-licensed gaming sites. Valdes said they are now waiting for PAGCOR's notice to operate.
During the company's annual stockholders meeting on Wednesday, Valdes assured investors that the company is "moving towards renewal" and that PhilWeb is "here for a fresh start."
PhilWeb has been on a roller coaster ride since Philippine President Rodrigo Duterte rose to power in 2016. When its license expired in August 2016, Duterte's bad blood with PhilWeb's former chairman Roberto Ongpin made it almost impossible for the tech provider to secure a new license.
Ongpin made the selfless decision to step down from his post in order to save the flailing company. He was later replaced by Gregorio Araneta III.
PhilWeb saw its net income plunge 134.2 percent to PHP297.7 million (US$6.01 million) in 2016 from PHP869.6 million ($17.55 million) in 2015 due to the expiration and non-renewal of its Intellectual Property License and Management Agreement (IPLMA).
But in August, PAGCOR finally issued the EGS certificate to PhilWeb after the firm was able to meet the conditions set by the state regulator.
To mark the company's new beginnings, PhilWeb Corp. on Wednesday unveiled its new logo. In a disclosure to the Philippine Stock Exchange, the company pointed out that the logo "reflects the company's renewal under the leadership of Chairman Gregorio 'Greggy' Araneta III."
PhilWeb explained the red palette signifies the company's core values of innovation and excellence, and the solutions it brings to the vibrant gaming industry while the black palette represents the company's deep commitment to corporate integrity and its role in Philippine society.
"The new logo presents a bold clarity to PhilWeb's identity – a provider of superior and innovative products with the highest standards of customer service," the company said.
Araneta, for his part, admitted that it will take a long time before the company bounces back to the same level of earnings that the company enjoyed prior to 2016.
"We're looking at an aggressive start for the year," he said. "Expectations are high because of what we did for our operators."