The stinking news of alleged sewage overflows inside the casino of Imperial Pacific International (IPI) has found its way right under the noses of Saipan legislators.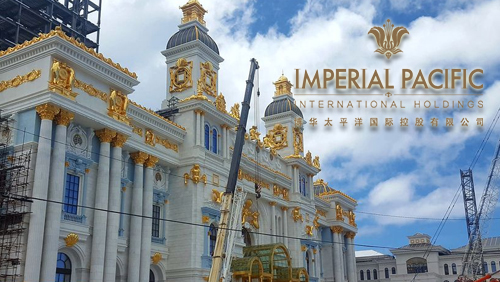 Saipan Tribune reported that members of the Senate Gaming Committee had expressed alarm over reports that Imperial Pacific Resort is facing a sewage overflow debacle.
Shocked by what he heard from the report of the casino commission, Saipan Senator Arnold Palacios said the sewage leak could start a public health nightmare in the facility should the casino operator not act on the problem immediately.
Palacios and his colleagues expressed concern if it's found that the leak is indeed wastewater.
"Something like this shouldn't have happened," he said.
Apparently, this wasn't the first time that Imperial Pacific had serious sewage overflow in their casino. The news agency was able to interview anonymous casino employees and found that last week's supposed leak was the fourth incident.
The recent leak was the worst one, according to one of the casino employees. She described the leaks to have rancid stench and "brownish" in color. The employee believes that the liquid was human waste due to its color and smell.
Much of the leak, according to the casino employee, happened in the men's underground locker rooms but the VIP room area was hit by the leaks.
"Maintenance personnel need to use a vacuum and a blower just to clean it up," the employee recalled.
Commonwealth Casino Commission member Edward De Leon Guerrero told the Senate that IPI is already taking care of the problem inside their facility. The good news, according to Guerrero, was that they were able to identify the origin of the leak.
Guerero pointed out that the failure of the custodian engineer to set the pump to automatic was the root cause of all the leak in the facility. He explained that the drainage pump reportedly has two settings: manual and automatic.
CCC chair Juan Sablan, for his part, has already prodded IPI executives to immediately resolve the issue since the leaks pose a health hazard to both employees and guests. He said that IPI had assured them that the sewage issue had already addressed.
Comments