Chinese casino mogul Lawrence Ho has reduced his stake in the company that runs the Tigre de Cristal casino resort in Russia's Far East.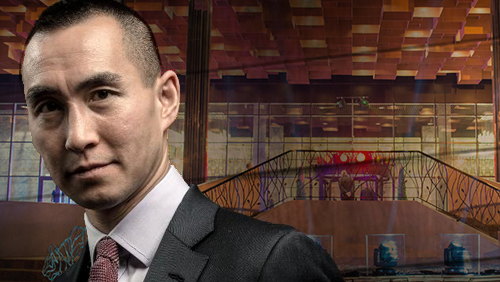 In a regulatory filing, Ho informed the Hong Kong Stock Exchange last week that he is unloading 8.31 percent of his shares in Summit Ascent Holdings Ltd. The move reduced his direct holding in Summit Ascent from 27.06 percent to 18.75 percent.
The shares that Ho sold were worth HKD166.7 million (US$21.3 million).
Ho didn't offer any explanation on why he decided to cut his stake in Summit Ascent. Even his company declined to comment on the matter since the issue was about the casino mogul's personal investment.
Aside from Ho, the billionaire's wife Sharen Lo Sau Yan disposed nearly 123.5 million shares in Summit Ascent for an aggregate amount of HKD151.3 million (US$19.36 million). Her total stake in the company dwindled to 18.75 percent.
The Ho-owned Quick Glitter entity also trimmed its stake in Summit Ascent by 8.31 percent to 133.1 million shares. From 24.37 percent, Quick Glitter's share is now down to 16.06.
The sudden disposal of Summit Ascent shares comes after the casino developer announced that VIP gambling activity has skyrocketed at Russia's Tigre de Cristal casino following new deals with junket operators.
Tigre de Cristal officially opened its doors last November, and recorded HKD 258m ($33.2m) in VIP turnover that month. By June, VIP turnover had nearly tripled. But July's unaudited figure shows VIP turnover hitting HKD 2b, rising again to HKD 2.2b in the first 30 days of August.
In an interview with GGRAsia, Summit Ascent executive director Eric Landheer said that "none of the executive directors or senior management of the company were made aware of our chairman's intent to sell Summit Ascent shares into the market at any time prior to the public disclosure, nor did they sell any shares in Summit Ascent prior to this disclosure."
Comments