Hong Kong-listed casino operator Wynn Macau Ltd. is raising $1.35 billion through the issuance of twin senior notes to professional investors.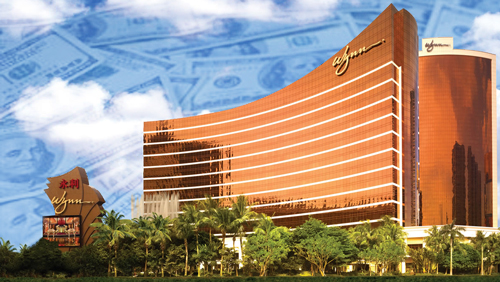 In a regulatory filing, Wynn Macau announced that it had agreed to issue US$600 million 4.875 percent senior notes due 2024 and US$750 million 5.500 percent senior notes due 2027.
Proceeds from the two notes will be used together with other sources of funds available to repurchase its 2021 notes in full, according to the company.
Deutsche Bank AG, Singapore Branch, was mandated as the sole global coordinator and left lead bookrunner.
"The Board believes that the Notes Issue represents a timely opportunity for the Company to refinance the Group's existing indebtedness at competitive rates and to potentially extend the maturity date of the indebtedness represented by the Notes beyond that of the WML 2021 Notes," the company explained. "The Board also believes that the Notes Issue will further strengthen the liquidity position of the Group and will further extend the profile of the Group and improve its ability to access the international debt capital markets to support the growth of the Group in the future."
Wynn Macau said the firm has already received an "eligibility letter" from the Hong Kong Stock Exchange as it sought to list the twin notes on the Hong Kong bourse. It is isn't clear yet when the exercise will take place.
In July, Wynn Macau posted $682.7 million net revenue, up 6.8 percent from last year. Adjusted property EBITDA was $210.4 million, a 10.5% increase from $190.4 million. Table games turnover in the Wynn Macau VIP operations grew by 35.3 percent year-on-year to $16.02 billion.
"Wynn Macau/Encore continues to perform very well, with notable growth in VIP and slots, and only a modest decline in mass tables," Union Gaming analyst Grant Govertsen said in an e-mailed statement. "Ultimately, we believe the buzz of activity on the peninsula, with Wynn in the middle and capturing above its fair share, continues to drive results. This is what needs to be replicated on the east side of Cotai over time."
Comments