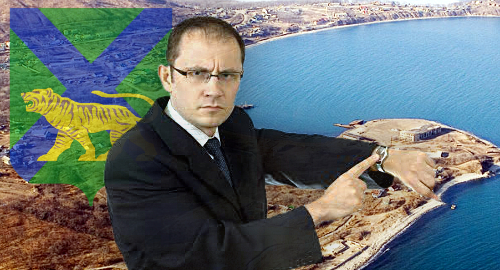 The corporation overseeing development of Russia's far east Primorye gaming zone has postponed an auction of casino land plots, reportedly at the request of potential investors.
Late last week, the state-owned Development Corporation of the Primorsky Territory announced that the August 28 deadline for receiving applications for the auction of gaming zone subleases had been pushed back to September 28. The auction is now scheduled for September 29, although the Corporation reserved the right to reschedule again provided it gives three days' notice.
The Corporation claimed that the delay had been requested by potential investors so that they might get their paperwork in order. The Corporation further claimed to have received interest from investors from Russia, China, South Korea, and "several European countries."
The three plots of land up for auction range from 7.9 hectares (17.2 acres) to 19.7 hectares. Companies interested in setting up casino operations are required to invest a minimum of $120m for the smallest plot and at least $300m for the largest, with the allotments of gaming tables and slot machines mirroring the size of the plots.
Some of the land in question was reportedly leased by a Russian-Chinese co-venture that failed to conclude their contract negotiations. In April, a Chinese firm identified as Hein Longli was fined for failing to make any dent in the Primorye land they agreed to develop way back in November 2015. Primorye officials announced plans for the auction in July.
It's unclear if any of the plots include the property on which Russia's Royal Time Group planned to build its Phoenix integrated resort. Royal Time began preliminary work on Phoenix in March 2016 but the project was beset by constant delays. In June, a local court issued a ruling that Royal Time's failure to adhere to its development benchmarks meant the company had ceded its right to the property.
It's since been reported that Royal Time filed an appeal of this ruling with the Fifth Arbitration Court of Appeal. The court was expected to consider the appeal sometime in August, although no further information has yet leaked to the public.
While we're not calling the Primorye officials liars, the fact that they've repeatedly harangued their would-be casino operators for missing deadlines makes their willingness to extend an auction deadline for other would-be operators seem somewhat out of character. It could well be that interest in the notoriously infrastructure-poor region was more tepid than officials expected.
At present, only one casino – Lawrence Ho's Tigre de Cristal – is up and running in the Primorye zone, and work continues on that project's Phase Two. Cambodian casino operator NagaCorp continues to work on its Naga Vladivostok project, although analysts don't expect it to open until late-2019 at the earliest. Russian operator Diamond Fortune Holdings broke ground on its Selena resort this summer.
Comments