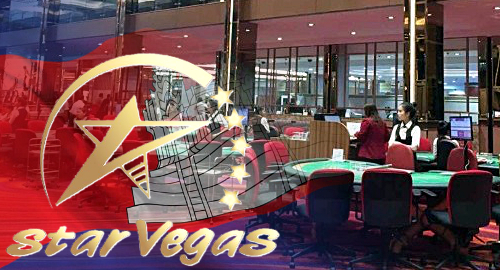 Asian casino operator Donaco International saw its fiscal year profit fall by more than half due to an unfortunate series of one-off items.
The Australia-listed Donaco released its fiscal 2017 report card on Tuesday, which showed group revenue falling nearly 5% to A$136.4m (US $108.6m), earnings improving 17.6% to A$65.3m while net profit after tax tumbled 60% to A$31m.
Donaco claims the conflicting numbers were the result of over A$24m in positive non-recurring items in FY16, while FY17 was saddled with negative non-recurring items of A$23.6m. Stripping aside these factors, underlying earnings were down 4% to A$84.4m while underlying net profit was flat at A$54.6m.
Donaco's flagship Cambodian property StarVegas saw its FY17 revenue fall 8.3% to A$110.2m, due in part to last October's death of Thailand's king and the lengthy mourning period that negatively impacted cross-border casino traffic. While traffic recovered in H2 2017, the full year figures saw StarVegas' average visitors per day drop nearly 22% year-on-year.
StarVegas' VIP table game turnover was down nearly 20%, although table revenue was down only 9.5% thanks to VIP win improving to 3.54%. New Thai junkets have commenced operations and more junket signings are expected to be inked from September onwards, which the company warned would likely result in lower VIP revenue in Q3.
Donaco's marketing deal with Vivo Tower has brought in a number of new international junket clients to StarVegas, and Donaco says StarVegas' long-promised online gambling operations will likely commence in September. Many of Cambodia's casino licensees run online operations, although the government has suggested it's planning tighter control of the online sector.
Donaco took over in-house management of StarVegas following the expiration of a third-party management contract on June 30. As a result, Donaco's Deputy CEO Att Asavanund is leaving the fold as of August 31, and Donaco has appointed Wynn Macau/Genting veteran Kenny Bee as the property's new General Manager.
Across the border in Vietnam, Donaco's Aristo International Hotel reported total revenue up 13% to A$26.2m, confirming Donaco's decision to de-emphasize volatile VIP gambling in favor of a greater focus on mass market customers, while new marketing approaches boosted visitation by 18%.
Comments