Australian-listed casino operator The Star Entertainment Group posted a surprising AUD264.4 million net profit for the fiscal year, beating analysts' forecasts.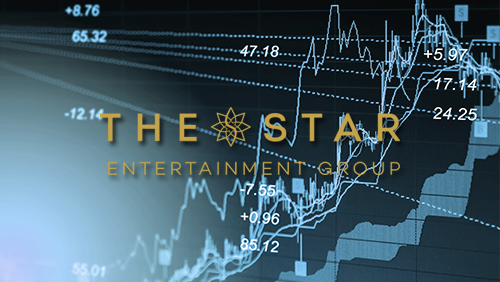 The full-year profit of The Star, which rose 36 percent from AUD194.4 million (US$153.55 million) a year ago, came as a surprise to many analysts especially since the turnover of heavy-hitting gamblers from China has fallen.
In a disclosure to the Australian Stock Exchange, The Star reported that its international VIP gambling dropped 20 per cent in the year to June 30. It reported that its normalized profit was down 11 percent at AUD214.5 million ($169.43 million).
What saved the day for The Star was the higher than normal 'win rate' for the casino which resulted in a robust net profit and a 23 percent boost in the dividend for the year.
The Star's chief executive Matt Bekier pointed out that the higher win rate was "just the luck of the draw," saying that the company had a terrible win rate 18 months ago
The Star reported that domestic gaming volume bounced back from its first half slump, with revenues growing 6 percent in Sydney while 9.9 percent on the Gold Coast during the second half.
Due to the lingering mainland disruption, The Star is working hard in attracting VIP gamblers from countries other than China. The firm said that developing hotels and entertainment venues and upgrading gambling facilities are among the strategies they are going to implement to lure alternative high rollers.
"Our strategy of diversifying international revenues and providing a more compelling high-end tourism proposition for VIP and premium mass customers is showing signs of good growth," Bekier said in a statement. "We are also expanding our source markets and sales teams to cover a broader international footprint- with premium mass guests visiting from 13 countries in FY2017 – and we continue to assess the North Asian VIP business."
Comments