The day of reckoning is just four days away for old-school boxer Floyd "Money" Mayweather Jr. and mixed-martial arts specialist Conor McGregor. There are lots of at stake in Saturday night's mega-bout.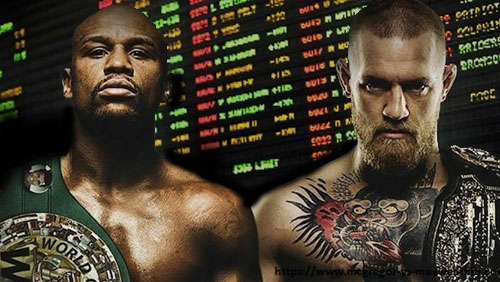 Many say the outcome of Saturday's match will probably determine the relevance of boxing. Once upon a time, boxing is a huge sporting event. Matches of boxing legends Muhammad Ali, George Foreman, Sugar Ray Leonard, and Mike Tyson drew in thousands of crowds and filled hundreds of arenas worldwide.
But the interest of people in boxing waned dramatically due to controversial outcomes and allegations of match-fixing. It didn't help that these happened at a period when mixed-martial arts was emerging from its obscurity. People got fed up with boxing and turned to mixed-martial arts.
Mixed martial-arts, on the other, hand is fighting for recognition. Yes, the popularity of mixed-martial arts has grown exponentially over the years but it remains to be a small fry compared to boxing. A McGregor win on Saturday will put it on the same league as boxing.
Meanwhile, Vegas oddsmakers are also facing the biggest fight of their lifetime on Saturday as the outcome of the Mayweather and McGregor fight will determine whether they'll be making a lot of money or get clobbered.
If the UFC champion pulls off the upset, sportsbooks will be financially knocked down with Mayweather.
The Mayweather-McGregor mega-bout is also a great opportunity for many boxing and mixed martial arts to earn big bucks in just one night. Sportsbooks are offering lots of side bets throughout the boxing match.
Pre-fight props
To make the historic bout interesting, sportsbook Bovada let contact sports fans to bet on whether Justin Bieber will be behind Mayweather during the fight walkout. Bieber and Mayweather's relationship had been on the rocks these past few weeks after the pop-superstar decided to unfollow him on Instagram.
There is 1/5 odds that Mayweather will walk without Bieber while there are some who are still hoping that the former child star will be there for the Money, with 3/1 odds. There is also a fat chance that McGregor's rival Nate Diaz will be showing up in Mayweather's side, with 5/8 odds compared to the 23/20 odds that he will be there.
People are also betting on who between Mayweather and McGregor will have a longer fight walkout. Data showed that Mayweather will have the longer walk with 20/31 odds as compared to McGregor's 11/10 odds.
Will President Trump make more than six tweets on the day of the fight? Bettors believe he will as they peg the odds to 20/31 comapared to Under 6.5's 11/10 odds.
During the fight
Bovada said punters are even betting on who will lose their mouthpiece first. Chances that both players will not lose their mouthpiece is at 2/17 odds compared to those who say yes with 17/4 odds.
More punters think that Conor McGregor will be the first to bleed during the match (2/9) than Mayweather (11/4).
But majority agrees that both fighter will slug it out in the end. There is 1/25 odds that neither corner will throw in the towel while there is 8/1 odds that this may happen.
Whatever the outcome is on Saturday, contact sports fans believe that Mayweather-McGregor bout will be the first and the last match that the people will ever see. The odds of having boxing rematch in 2018 is at 9/2.
For those are hoping of a rematch, Mayweather offers a glimmer of hope in his interview with talk show host Jimmy Kimmel last week.
Should there be a rematch, it will probably inside the UFC octagon.